Women's Volleyball Fans Encouraged To Ogle Athletes

By
drodriguez
Aug 11, 2011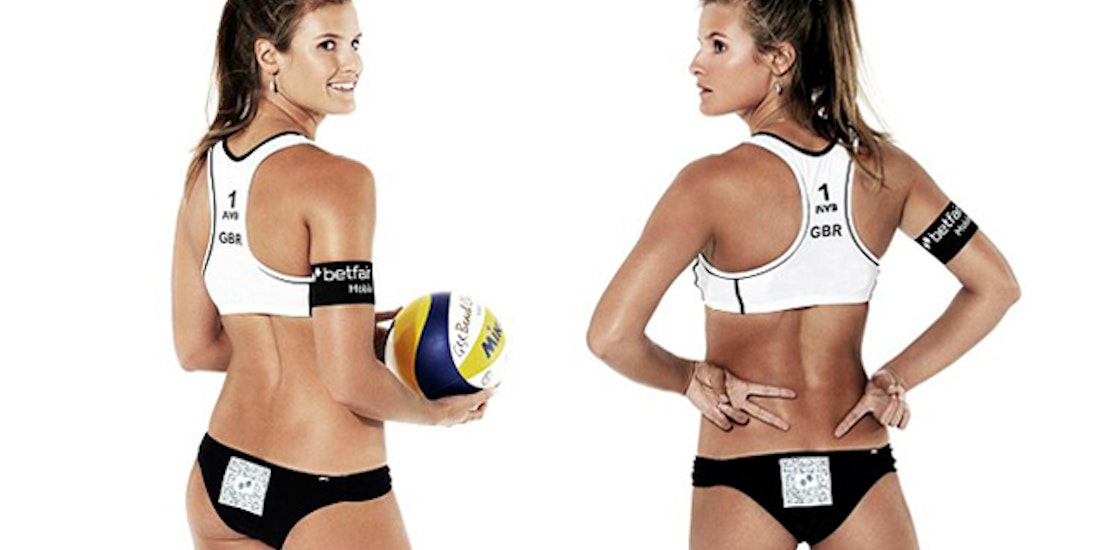 Much to the dismay of critics and feminists everywhere, advertisers are willing to bet that women's volleyball fans will be watching more than just the ball bounce from one side of the net to the other. British beach volleyball champs Shauna Mullin and Zara Dampney have agreed to be part of the latest in athlete ad campaigns by wearing tiny barcode-like Quick Response (QR) codes on the back of their bikinis.
The QR code works like a barcode. When fans take photos of the athletes' rear ends with their QR compatible Smart Phones during a match, they will be directed to a website for online sports betting, Betfair.
Critics feel that placing the ad on the back side of bikini bottoms and then encouraging fans to photograph this area is a blatant objectification of female athletes. Women in sports have a tough enough time getting serious media coverage and something like this would seem rather like a setback.
Betfair's Andy Lulham just adds fuel to the fire when explaining the reasoning behind the marketing tactic. Lulham is quoted in Reuters saying, "As far as we're aware this is the first time QR codes have been used in in-play sports advertising and what better way to test its effectiveness than by putting them on one of the places that is likely to get photographed the most."
What do you think of advertisers putting QR codes on the backside of the women athletes' bikinis?
Do you think this type of advertising further objectifies female athletes or is it just the same as other athletes who are paid to wear logos and brand names on their shirts and shoes?