Women's Equality Party in NYC Making History

By
SheSpeaksTeam
Oct 23, 2014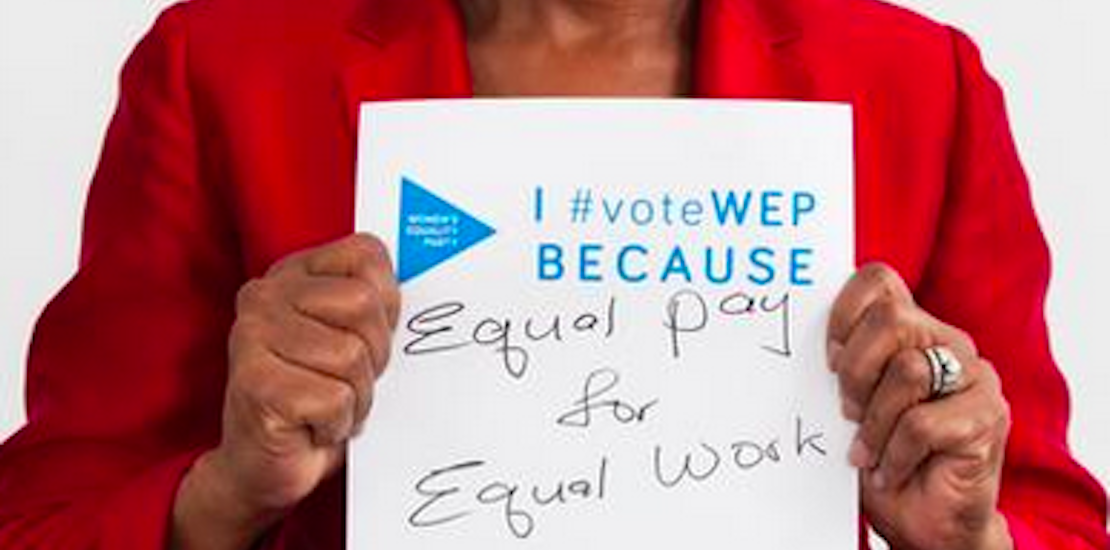 Women's equailty is suffering across the country. Women are making, on average, 77 cents on the dollar and continue to face discrimination in the workplace. A man is 32 times more likely to become the CEO of a Fortune 500 company than a woman. Every woman deserves the opportunity to become a powerhouse in her field.
For the first time in history, voters in New York state have the chance do something about it by creating a political party dedicated to establishing equality on Election Day, November 4th. The Women's Equality Party is focused on electing candidates that stand up for women's rights and support the Women's Equality Act, a 10-point plan to establish full equality in the state of New York. This includes enacting laws that would require equal pay for equal work, ending sexual harassment in the workplace, and ending hiring and salary discrimination against parents.
$PullQuote$From achieving pay equity, to strengthening domestic violence protections, to ensuring a woman's freedom of choice, the WEP says that all women, everywhere are equal because if we don't all count the same, then none of us count at all.
The WEP isn't just the beginnings of a new political party; it is a powerful movement to bring women's issues front and center and ensure that the voices of women are heard and counted where they matter most – at the ballot box.
If 50,000 New Yorkers cast their vote for Governor on the WEP line on Election Day, the only Women's Equality Party in the nation will be formed, paving a way for a better future for the women of New York State.
By voting on the party line, women and their allies have the chance to demand change by sending a strong message to legislators in Albany that they must pass the full 10-point Women's Equality Act.
Here are 3 simple things you can do to help grow this new movement:
Ask your friends to

pledge to vote

the WEP line on November 4.
Mark November 4th on your calendar to vote on the Women's Equality Party line.
What do you think of the creation of a political party for women?
Do you think that pay differentials based on raises for seniority and merit should be forbidden by law in order to ensure gender-pay equality on paper?