Women of 2013 - Five Who Shaped the World

By
SheSpeaksTeam
Dec 31, 2013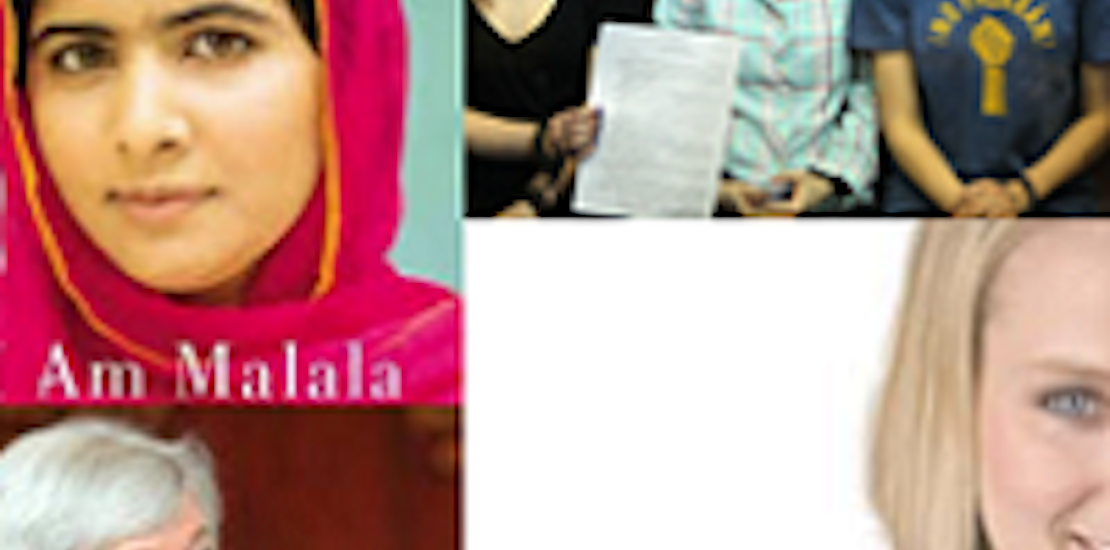 When the European Union nearly fell apart this year, it was a woman, Angela Merkel of Germany, whose unflinching leadership held things together. The horrific gang rape and death of a women in Dehli awakened the world to the epidemic of rape in India.
Here are 5 women who have shaped the world in 2013:
1. Janet Yellin - the tiny woman with a large IQ:
In October President Obama named the first woman as Chief of the Federal Reserve. She succeeds Ben Bernanke.
2. Malala - the teen who advocates for a woman's right to education.
She was shot by the Taliban, and is the youngest person to have ever been nominated for a Nobel prize.
3. Marissa Mayer - CEO of Yahoo!
She banned working from home at Yahoo!, installed a nursury next to her own office, and has been criticized for a somewhat sexy spread in Vogue magazine.
4. The punk rock female band Pussy Riot:
Imprisoned for protesting Vladimir Putin's authoritarianism. Their outspokeness raised an international outcry that was so strong, Putin relented. They have decried his actions as insincere and as merely a PR stunt for the Sochi Olympics.
5. The Saudi Drivers:
They're taking great risks - just to be able to drive a car, in a country where it's not allowed.