Win a Custom Photo Book - Enter the #GoAndGrowAtWalmart Giveaway

by
SheSpeaksTeam
is this the date @ED : BlogVO [categoryId=70160, blogId=145127, blogTitle=Win a Custom Photo Book - Enter the #GoAndGrowAtWalmart Giveaway, publishingDate=June 22, 2017 12:00 AM, maxResponses=null, noOfComments=null, fileId=29710, blogClosingDate=null, blogCommentClosed=null, blogCategoryId=70160, queryId=0, blogCategoryIdIndex=0, sharedCategoriesList=null, blogStatusId=34, commentsClosedFlag=false, categoryIdForLog=0, blogModuleCategoryId=0, blogFileVo=null, latestCommentsList=null, verticalCatSeoURL=null, currentDate=07/03/2022, blogLink=null, authorName=SheSpeaksTeam, authorLognId=SheSpeaksTeam, authorAcctId=67580, vosTypeid=3, searchTestId=0, searchStatusId=0, searchAuthorType=0, authorBlogNumber=0, surveyData1=null, surveyData1Desc=null, surveyData2=null, surveyData2Desc=null, pullQuoteMemberId=null, filePath=null, fileName=null, vosType=0, subhead=null, offerSubhead=null, description=null, creationTime=null, authorFname=SheSpeaks, verticalCategoryId=null, sectionId=0, imageFileVO=FilesVO [fileId=29710, filePath=null, fileName=null, fileLength=0, fileWidth=0, createdBy=0, createByUser=null, creationTime=null, lastModifiedBy=0, lastModifiedByUser=null, lastModifiedTime=null, mimeType=null, fileRef=null, fileSize=0, extension=null, title=null, body=null, completeFilePath=/pages/img/redesign/blogs/Screen Shot 2017-06-20 at 2.50.48 PM_06202017155200.png, height=327, width=350, maxHeight=480, maxWidth=360, displayWidth=350, displayHeight=327, fileStatusId=0, searchKeyword=null, searchFlag=false, queryId=0, isExists=true], seoURL=Win-a-Custom-Photo-Book-with-GoAndGrowAtWalmart-Giveaway, seoTitle=null, pullQuotesList=null, pullQuote=null, pullQuoteId=0, searchFlag=false, authorByLine=null, authorDesc=null, authorLink=null, authorFileVO=FilesVO [fileId=42371, filePath=null, fileName=null, fileLength=0, fileWidth=0, createdBy=0, createByUser=null, creationTime=null, lastModifiedBy=0, lastModifiedByUser=null, lastModifiedTime=null, mimeType=null, fileRef=null, fileSize=0, extension=null, title=null, body=null, completeFilePath=/pages/img/membersnaps/SheSpeaks_Logo_Symbol_Only_10182021080530.jpg, height=1777, width=1777, maxHeight=50, maxWidth=50, displayWidth=50, displayHeight=50, fileStatusId=0, searchKeyword=null, searchFlag=false, queryId=0, isExists=true], authorFileId=42371, authorType=0, storyImgFileVO=null, storyImgFileId=0, videoHtml=, authorImageFileId=0, authorImageFileVO=null, previousCategoryId=null, previousBlogStatusId=0, fromBlogDetails=0, blogCategoryName=Parenting, blogCategoryUrl=null, blogCategoryDesc=null, defaultImage=false, tags=null, optionIds=null, tagOptionId=null, tagId=null, tag=null, tagID=0, tagDetails=null, tagIds=null, testId=0, extBlogURL=null, extBlogStatus=0, bloggerSince=null, extBlogLimit=0, authorTestsList=[], blogURL=, blogName=, bloggerProfileId=0, sliderBlog=false, eventonHome=false, vosonHome=false, partyAndGiveawayDate=07/28/2017, imageCredit=null, pullQuoteMemId=null, offerSubHead=null, subHead=null, displayOrder=0,includeInGoogleSearch=false]
Jun 22, 2017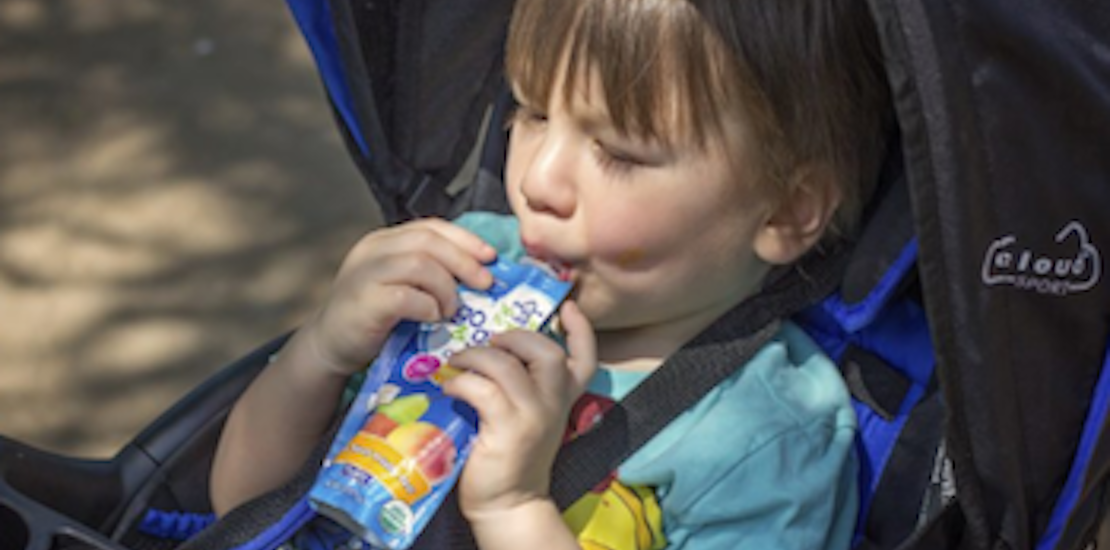 Summer is here and everyone is on the go. Families are hanging out at the ballpark, the zoo and (if you are lucky) the beach!
For those of us with little ones, we've found that Go & Grow by Similac pouches are great for our on-the-go summer snacks! Right now, some of our bloggers are trying all the flavors out with their kids. You can read more here -
The Sometimes Glam Wife: 5 Tips for Taking Your Toddler to the Zoo
Mommy's Fabulous Finds: What to Keep in Your Diaper Bag
As you capture these great summer family moments, Go & Grow by Similac and SheSpeaks are giving you the chance to win a custom photo book from Walmart Photo to remember all of your family outings this summer.
There are two ways to Enter:

1. Tweet about Go & Grow by Similiac
Click here to Tweet: "I entered the #GoAndGrowAtWalmart & @SheSpeaksUp giveaway for a custom photo book from Walmart Photo (bit.ly/2ttZNZR)"
Or
2. Comment on this post by answering our question: Which flavor do you think your child (or someone small in your life) would like to try most? Check out all od the flavors of Go & Grow by Similac here.
One lucky commenter or Tweeter will be chosen at random to receive a custom 12 x 12 photo book from Walmart photo valued at $50 (or a $50 Walmart Gift Card). This SheSpeaks giveaway is open to U.S. residents 18 years or older. Enter through 7/28. Winner will be chosen randomly by 7/31 and notified by email. This post was developed in partnership with Similac.