Will the US Win the Women's World Cup?

By
SheSpeaksTeam
Jun 17, 2015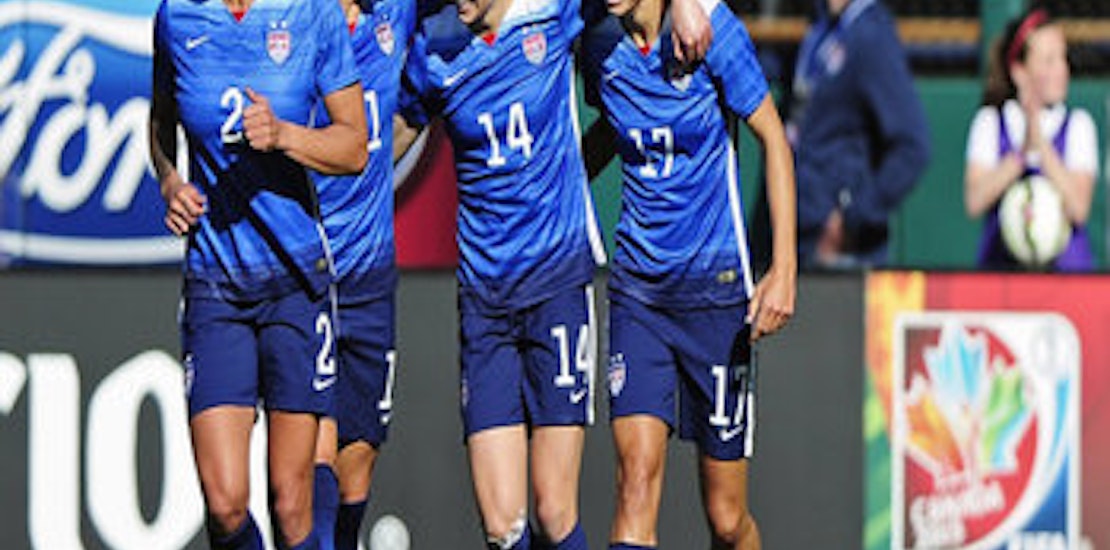 It's been four years since the United States team lost in the final of the Women's World Cup on penalty kicks to Japan, after twice surrendering the lead. But America chose to celebrate. US team member Abby Wambach said this about the commotion that erupted afterwards, according to USA Today:
I think a lot of people genuinely believed we had won the World Cup. It is hard, because you come back home and people are congratulating you and saying, 'We are so glad you won it.' Then the worst thing is when you have to tell them, that 'Actually, we didn't win.'
The US team is ranked second in the world behind Germany and has two World Cup titles. In this year's tournament, Wambach is back, hoping to take home the final prize, along with the rest of her team. Having just won a 1-0 victory over Nigeria, they are currently in first place in their group. The team, led by Meghan Klingenberg, Julie Johnston and Becky Sauerbrunn, has been strong on defense and is expected to advance to the finals on July 5th. Wambach's goal was her 14th overall in a World Cup, pulling her even with Brazil's Birgit Prinz.
What do you think of the US's chances in winning the Women's World Cup?
Are you watching the World Cup games?
Photo: (Jeff Curry/USA TODAY Sports)