Will Netflix's 'Queer Eye' Reboot Be As Good As the Original?

By
SheSpeaksTeam
Feb 08, 2018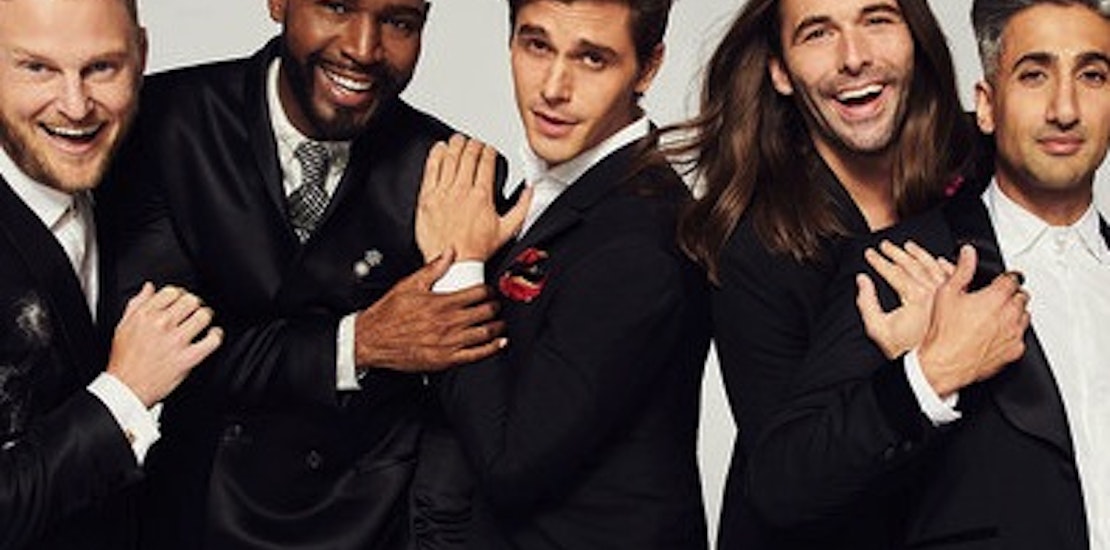 Fans of Bravo's original Queer Eye for the Straight Guy are psyched about the show's Netflix reboot featuring a whole new cast of fashion conscious gay men. The Emmy-winning orginal show, which ended a decade ago, became a huge hit and helped to encourage tolerance around the country.
NBC News reports that the show's reboot hopes to accomplish a similar goal, but instead of tolerance - the new cast is hoping for acceptance. You may remember that the original reality show, which sought to style some of our most fashion-challenged straight male members of society, focused on residents of New York City. But the new cast will be traveling around the south, styling a whole new brood of men who think khaki shorts are formal wear.
The new stylish cast of five include Bobby Berk, Karamo Brown, Antoni Porowski, Jonathan Van Ness and Tan France. France explains some of the differences between this new cast and the original. He says, "With this being a legacy show, there's a great importance on making sure we represent and fill the shoes of the original cast. However, we are so different, so it's comparing apples and orange." France adds, "We're so diverse, we come from different walks of life, and we're in the South, which is so different than where the show filmed last time. The one similarity though is that it's super light-hearted, super fun and hopefully represents our community and shows a different side that I think most people don't see."
The show has vowed to not be political and is also not having any advertisement - including product placement. This will allow each of the men to more freely recommend tips and products that they truly believe in. Van Ness jokes, Do I want to do a Garnier Fructis hair commercial? Yes! But I do an egg white peach mask on my face once a month, so we got to do that on the show."
Will you tune in to the Queer Eye reboot on Netflix?
Do you think the new show will live up to the original?
Photo Credit: Gavin Bond/Netflix