Will Chris Rock's Girl Scouts Bit From The Oscars Help Sell More Thin Mints?

By
SheSpeaksTeam
Mar 01, 2016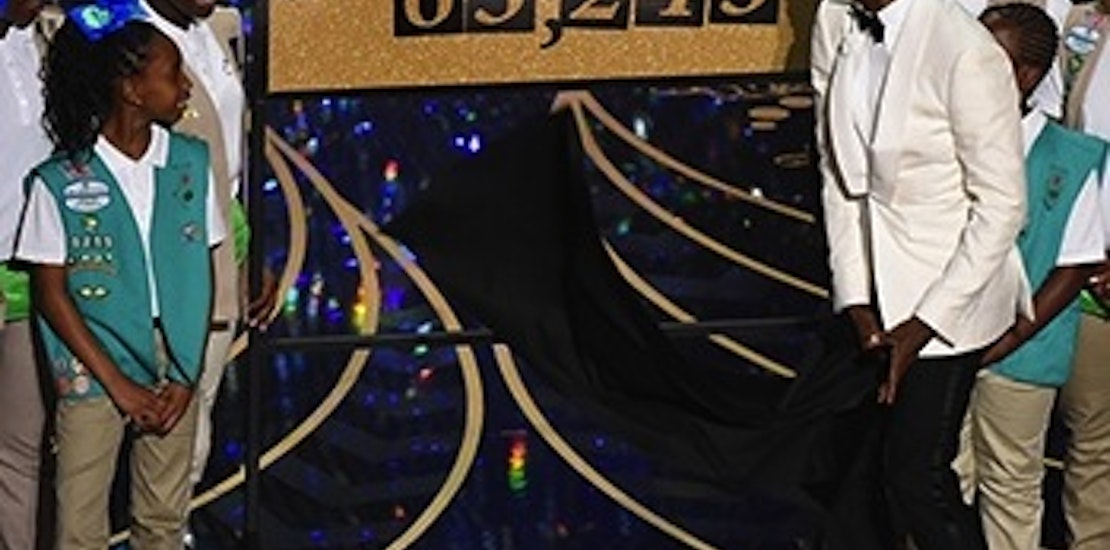 If you watched the Oscars this year there's a good chance you got a craving for Girl Scout cookies at some point during the program. As a nod to his daughters who are actually in the Girl Scouts, Rock had a gaggle of scouts come down into the audience to sell cookies to some of the famished celebrities who couldn't get their hands on those Thin Mints fast enough.
Though Rock sold the bit as a fundraiser so his kids could beat out their competition and sell the most cookies, it turns out the grand total presented at the end of $65,243 was just part of the act. People watching the program saw celebrities like Mindy Kaling and Kate Winslet reaching into their purses clammering just to get their hands on a box. But of course, all is not as it seems in the world of show biz. Entertainment Weekly quotes one of the producers of this year's Oscars David Hill explaining, "There's no way that [the $65,000 total] was it, it was part of a comedy bit, and I don't think anyone saw it as anything but."
But in the end, Chris Rock probably managed to sell a lot more Girl Scout cookies than just $65,000 worth. His comedy bit on the awards show made everyone want to reach for their favorite Girl Scout cookies whether they are Tagalongs, Samoas or the much-loved Thin Mints.
Telecast producer Reginald Hudlin who had his children handing out the cookies in the audience explains, "I think there was a moment at the end when the Oscar winners came out on stage, when Chris is holding a box of cookies and Morgan Freeman reaches over and snags a few out of the box. And everyone now wants Girl Scout cookies more than ever, so I predict their numbers will be up." One of the Girl Scout troop mothers that Rock made mention of during the bit is thrilled with the free PR. EW quotes Linda Spradley Dunn saying, "You can't buy that type of publicity for the Girl Scouts. That was a wonderful thing that he did."
What did you think of the Girl Scouts bit on the Oscars?
Do you think Chris Rock managed to sell more cookies for the Girl Scouts?