Why Your Smartphone Might Be Alienating The One You Love

By
drodriguez
Oct 05, 2015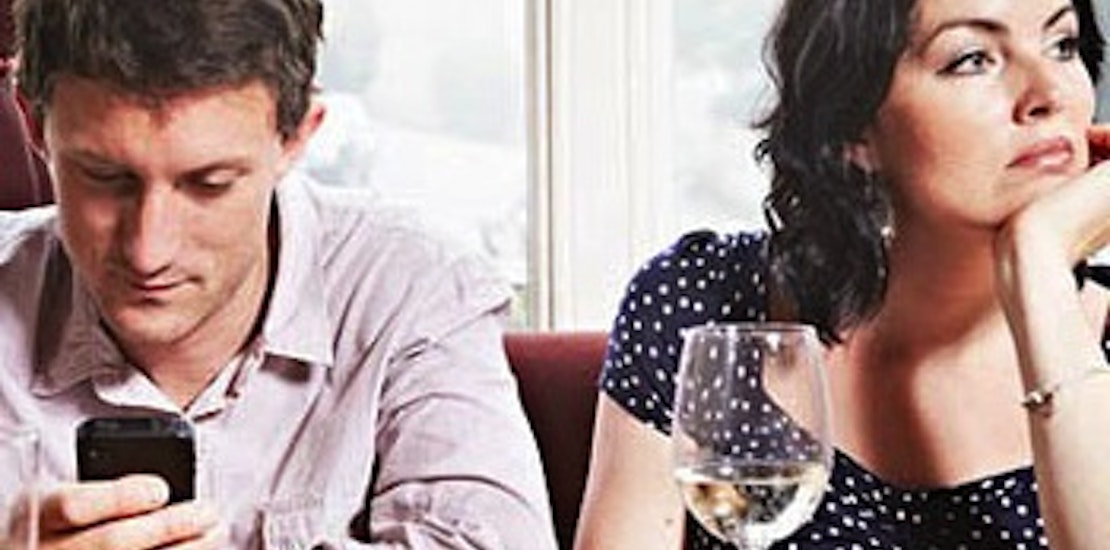 If you simply can't keep your eyes off your smartphone, even when your eyes should be staring into the ones sitting right across from you - then you could be doing more damage to your relationship than you realize. A new study suggests that the act of ignoring someone by looking at your phone (phone snubbing being dubbed "Phubbing") is not only making your partner depressed, but could also be ruining your relationship.
Fox News reports about the study from Baylor University in Texas that suggests phubbing causes serious conflict in relationships, leaving partners feeling offended and ignored. Researchers found that 46% of their participants had been a victim of the dreaded phone snubbing and 22% said that this type of behavior was an ongoing problem in their relationship.
Many respondents who were unhappy with their partners phone use also reported low levels of relationship satisfaction. Study co-author James A. Roberts explains, "These lower levels of relationship satisfaction, in turn, led to lower levels of life satisfaction and, ultimately, higher levels of depression."
Researchers involved in the study suggest that one half of the couple may have no idea what their lack of smartphone etiquette is doing to their partner. One of the study's authors, Meredith David, explains how these little distractions can lead to big problems. She says, "In everyday interactions with significant others, people often assume that momentary distractions by their cell phones are not a big deal. However, our findings suggest that the more often a couple's time spent together is interrupted by one individual attending to his/her cellphone, the less likely it is that the other individual is satisfied in the overall relationship."
What do you think of the study that suggests looking at your smatphone too much while being with your partner can cause relationship problems?
Do you try to ignore your smartphone while spending time with your significant other?