Why We Must Act Now To Save African Elephants

By
SheSpeaksTeam
Jul 18, 2014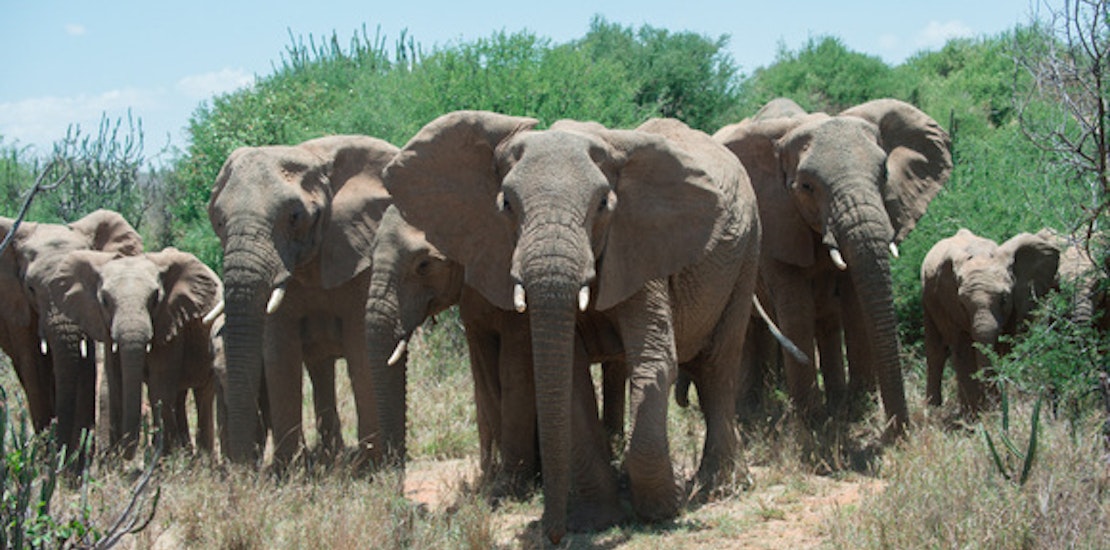 As World Elephant Day approaches on August 12th it's important to think about the serious crisis this species is currently facing. With elephants being one of the world's most intelligent species, on par with chimps and dolphins, it may be surprising to hear that 96 elephants are killed in Africa every day. African elephants are most often killed by poachers for their precious tusks so they can then sell the ivory on the black market around the world.
One organization that is eager to reduce and eliminate the slaughter of elephants for their ivory is 96Elephants. The campaign, which was launched by the Wildlife Conservation Society (WCS), is in direct response to the rampant illegal slaughter of elephants in Africa. In 2012 it is estimated that poachers were responsible for killing 35,000 African elephants. It is estimated that at this rate African forest elephants will be very close to extinction in the next ten years.
According to the 96Elephants website, poachers are using highly sophisticated weapons and technology like night vision goggle, automatic weapons and helicopters to remove tusks and murder elephants. The ivory, sometimes called the "white gold of Jihad", even helps to support terrorist group operations. And Congressman Ed Royce recently spoke up saying, "The black market for wildlife is now in the league of drug smuggling."
Much of the Illegal sale of ivory can be found in East Asia, carved into items like jewelry and chopsticks. But the truth is that the bounty from slaughtered elephants can be found thriving in black markets around the world, including the U.S. The U.S. Fish & Wildlife Service has recently pushed for an effort to reduce the sale of ivory and poaching of the endangered elephants. Service Director Dan Ashe explains in a press release, "We have one goal: to shut down the illegal trade in ivory that is fueling the poaching crisis facing African elephants today. By implementing a near complete ban on trade in elephant ivory, we are effectively closing loopholes and eliminating the cover provided by legal commercial trade that traffickers have exploited for years."
The 96Elephants.org campaign offers a number of ways we can show our support against the illegal poaching of elephants and encourage the U.S. Fish & Wildlife Service to implement the regulations in a more speedy manner. By emailing, pledging, utilizing social media, donating and signing petitions we can make a difference in the fight to save elephants.
What do you think of the efforts to end the illegal slaughter of African elephants?
Do you think there should be more restrictions placed on the illegal sale and trade of elephant ivory?