Why Some Tourists Aren't Smiling Over "Selfie Stick" Ban

By
SheSpeaksTeam
Feb 20, 2015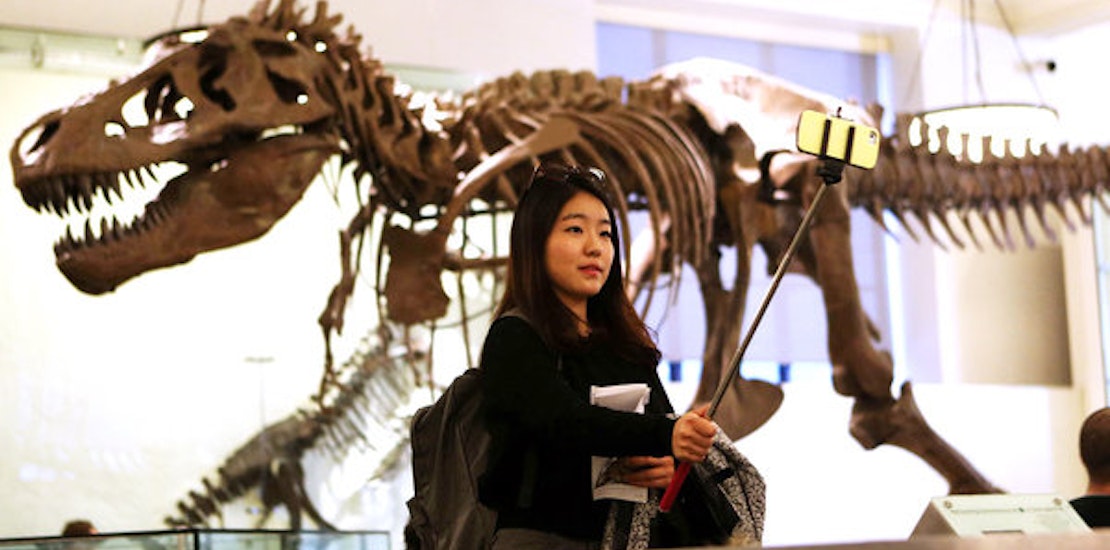 For those serious about their selfies, a camera extender called a "selfie stick" can help to get that perfect angle just about anywhere. That is of course, unless you're swinging your selfie stick around priceless paintings and artifacts.
The New York Times recently reported how museums across the country are taking a stand against the selfie stick and the danger it imposes on exhibits and other guests. It's not surprising that the selfie stick would be banned, especially since umbrellas, tripods and backpacks are often not allowed in museum spaces either.
The Metropolitan Museum of Art in New York City is expected to soon have posted signs forbidding guests from using the camera extenders (or "wands of narcissism" as they are playfully referred as). Sree Sreenivasan, the chief digital officer at the Met, explains why the museum has decided to ban the selfie stick. Sreenivasan says, "From now on, you will be asked quietly to put it away. It's one thing to take a picture at arm's length, but when it is three times arm's length, you are invading someone else's personal space."
Of course, not everyone is on board with the selfie stick ban. Tourists who want to get that perfect shot next to some of the hottest spots across the country find the ban to be a nuisance. Met goer Jasmine from Le Serena, Chile uses the selfie stick while traveling and takes offense over the ban. She says, "It's just another product. When you have a regular camera, it's the same thing. I don't see the problem if you're careful."
What do you think about museums banning the use of "selfie sticks"?
Do you ever use a "selfie stick" when trying to get the perfect shot?