Why Some Schools Are Taking Healthier Lunches Off the Menu This Year

By
SheSpeaksTeam
Sep 13, 2013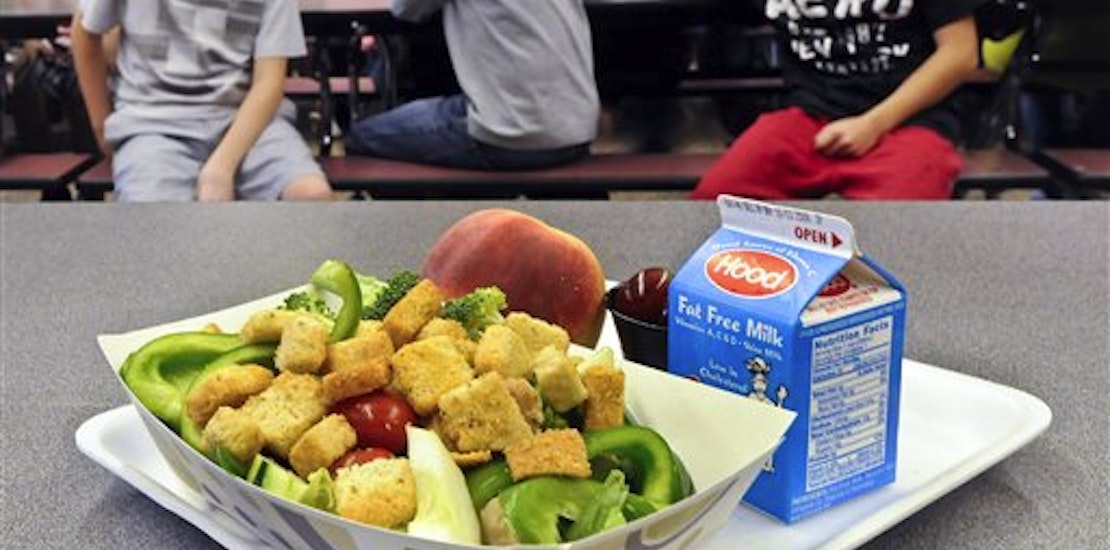 As our kids trickle back into school this fall, some may be surprised to see last year's healthy school lunch menus have been tossed and traded for menus more reminiscent of how things used to be. Reports are coming in that some schools across the country have dropped out of the healthier federal lunch program this year due to it's unpopularity among students which led to a loss of money.
School superintendant Gary Lewis is quoted in a CBS News report explaining why his school has opted out of the program for the 2013 school year. Lewis says, "Some of the stuff we had to offer, they wouldn't eat. So you sit there and watch the kids, and you know they're hungry at the end of the day, and that led to some behavior and some lack of attentiveness." Lewis' district saw a 10% to12% decrease in cafeteria lunch sales last year which amounts to about $30,000 lost. A few schools in upstate New York suffered a $100,000 loss before deciding to bow out of the healthier lunch program this year.
The new guidelines, that limit the amount of calories and salt in school lunches was definitely a big change for a lot of students, but some believe the program just needs a little more time for kids to get used to eating healthier. Dr. Janey Thornton, deputy undersecretary for USDA's Food, Nutrition and Consumer Services explains how most schools are sticking with the program and she is hopeful for it's long term success. She says, "The vast majority of schools across the country are meeting the updated meal standards successfully, which is so important to help all our nation's children lead healthier lives. Many of these children have never seen or tasted some of the fruits and vegetables that are being served before, and it takes a while to adapt and learn."
What do you think of reports that some schools are dropping out of the healthier school lunch program?
Are you and your kids happy with what's on the menu at school this year?