Why Red Is a Color We Can't Ignore This February

By
SheSpeaksTeam
Feb 01, 2013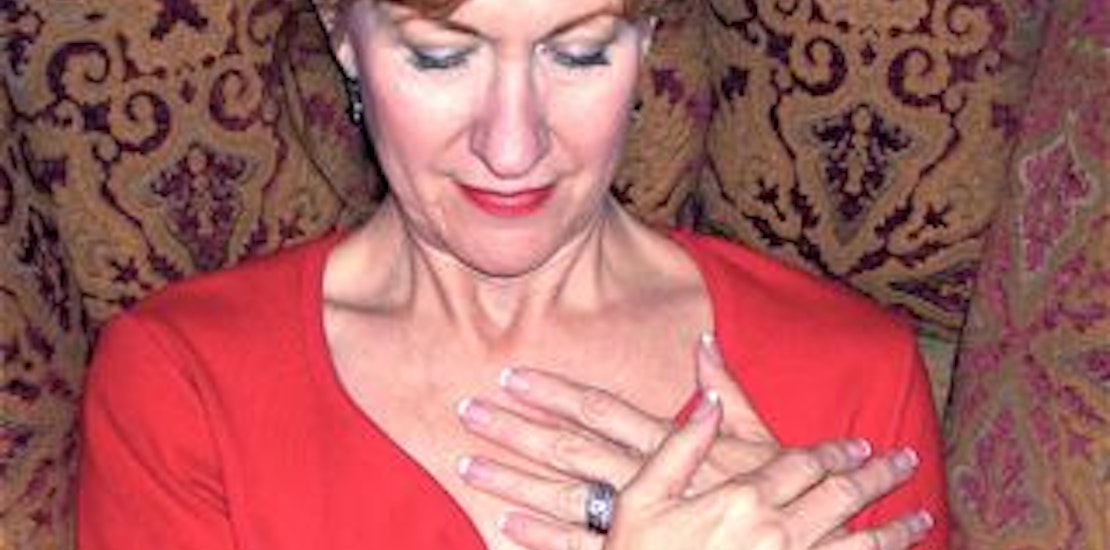 Valentine's Day is not the only reason to wear red this February. The Go Red For Women campaign urges everyone to wear red on February 1st to show their support in the fight against heart disease in women. The truth is women are more likely to not recognize or brush off symptoms of a heart attack and heart disease. Rosie O'Donnell drew attention to the way women often fail to call 911 when she unknowingly experienced a severe heart attack last year. Many women ignore the warning signs until it is too late, that's why organizations like Go Red For Women aim to educate and empower women with the truth about heart disease.
Dr. Mary Ann Bauman recently wrote of an experience that changed the way she thought about women and heart disease. Dr. Bauman explains how she was called in to the E.R. on Christmas Eve one year to find one of her patients suffering from a severe heart attack. While speaking with the patient's daughter, the doctor realized how some men and women may differ when it comes to getting help for heart disease. Dr. Bauman writes, "As her daughter and I stood outside her ICU room, and I explained as gently as I could that her mother would probably not survive, her daughter made a comment that I will always remember: 'My mother needed a wife.' When I looked at her quizzically, she continued, 'A wife would have gotten her to the doctor.' She went on to say that she suspected that her mother had had warning signs but ignored them."
In an effort to amp up support and get the word out about women and heart disease, Go red For Women is challenging everyone to go red in an even bigger way. Not only are women being asked to wear red on February 1st but also think about adding the color to their communities and uploading photos to the Go Red Facebook page throughout the month.
Are you wearing red to support the fight against heart disease in women?
Do you think women don't have as much encouragement at home to get healthy or see a doctor as men?