Why One Model Says She's Proud to Flaunt Bacne and Stretch Marks

By
SheSpeaksTeam
Jan 22, 2018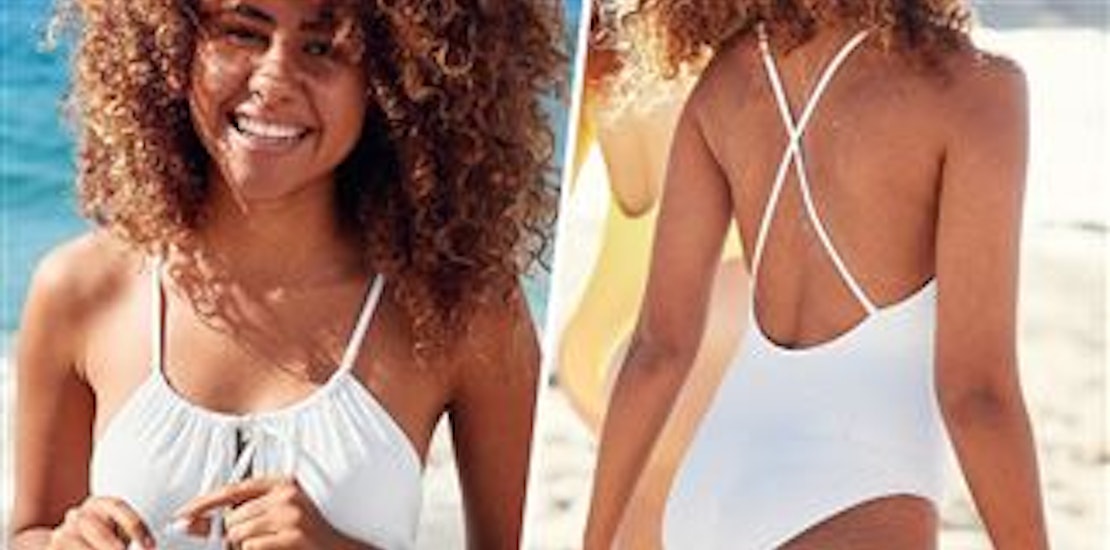 More companies like CVS and Target have taken vows to follow the refreshing trend of refusing to airbrush or photoshop their advertising images. But Aerie, an American Eagle brand aimed at teens, continues with their pledge as one of the first to adopt more natural marketing. Aerie's newest model, Nia Pettitt, recently made waves when she spoke up on social media about loving how Aerie has showcased her swimsuit photos which include her bacne and stretch marks.
Today reports about Pettitt's journey to acceptance after spending years hiding what she considered to be flaws. She recently revealed on her Instagram account, "I used to cry in front of the mirror about my bacne. I never used to wear anything that showed my back and I always covered my bum because of my stretch marks. Now I'm on Aerie flaunting them."
The model developed acne on her face at the young age of seven and when it finally cleared up 10 years later, she began getting it all over her back. She tried not to spend too much time looking at herself in changing room mirrors because of the shame she felt. Even those closest to her would sometimes point out her perceived "imperfections", making matters even worse. She explains, "I've had family members emphasize it to me at occasions, and it took me so long to finally embrace and accept it. Yet, despite all of that I am now about to be all over America with Aerie flaunting my lines of love."
"Lines of love" is a much more positive way to see what she used to consider problem areas and she encourages other women to embrace every inch of themselves as well. It seems her Instagram fans are loving the way she sees herself. One Instagram user writes, "I have never really had someone to look up to or even embrace having these type of flaws, and seeing that you flaunt them and love them with all your heart makes me want to do the same [with] myself." And those who don't think men belong in this conversation may be surprised to hear one dad's point of view. He writes, "We need more like yourself. As a young father worried about the influence my daughter will see growing up (she's 2) this definitely give me hope. Keep up the awesome work and keep loving yourself."
What do you think of Aerie and other brands that do not retouch their advertising images?
Do you think if more companies follow suit it will help inspire more women to love every inch of themselves?
Photo: Aerie Instagram