Why More Brides Are Borrowing Rather Than Buying the Perfect Gown

By
SheSpeaksTeam
Aug 02, 2014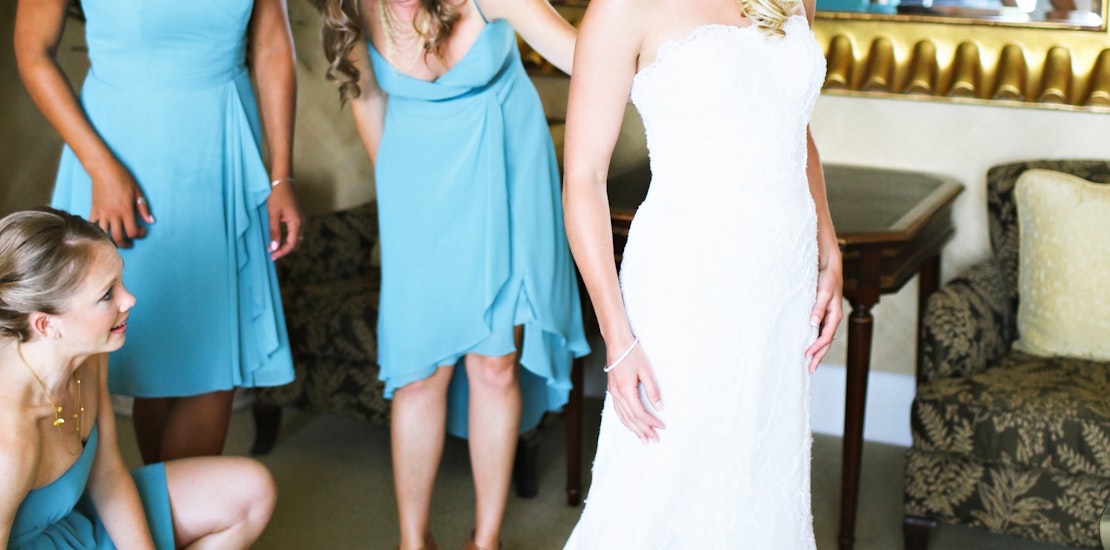 For brides-to-be who are more interested in sticking to their wedding budget than thinking about all the fun ways to repurpose their gown, then renting the perfect dress may be the way to go. Brides on a budget don't have to give up their high-end taste when renting from a number of popular companies that offer the trendiest styles and designs.
In an industry where the average wedding costs more than $25,000, saving on the gown can be a big deal for couples. Author of "A Practical Wedding" Meg Keene is quoted in a recent New York Post report explaining why many women are embracing the idea of borrowing rather than buying. Keene says, "It just makes much more sense to me to pay $400 and get a dress that's unique and a total knockout than spend the same amount and get not-even-the-best that David's Bridal has to offer."
Borrowing Magnolia is among the latest businesses to pop up that allow women to rent the perfect designer gown for their big day. Co-founder Ashley Steele explains how times have changed and more women are interested in renting their gowns, just like men have rented their wedding tux for years. She says, "It is no longer an heirloom industry. You used to get one photo that you put in a gold frame, you'd dry your flowers or you'd have a wedding dress with hopes that your hypothetical granddaughter would later wear it. Now it's more about the experience, and brides expressing their style and making sure their relationship is showcased. And with Pinterest, doing a wedding on a budget is chic now."
The way Borrowing Magnolia works is a bride-to-be pays a $99 fee and can choose three dresses to be delivered to her home so she can try them on. The bride can then decide which one she wants to rent or buy and the fee will go toward the cost of the gown. Rental prices range anywhere from $400 - $1920 and the dress is delivered 10 days before the wedding. Brides can still get the perfect fit with custom alterations as long as they are reversible.
Newlywed Kristen Juhan is happy with the decision she made to rent her high-end dress. The strapless gown with a 4 foot train that would have ran her $7000, cost her only $1000 to rent. She explains, "Being able to rent a dress was a really great way to work with the budget we had. It was important for me to have a nice dress, but not important for me to hold on to it."
What do you think of the new trend of renting designer bridal gowns?
Would you consider renting a bridal gown rather than buying one?