Why Many Women Athletes Are Choosing To Wear Make-Up To Their Olympic Events This Year

By
SheSpeaksTeam
Aug 05, 2016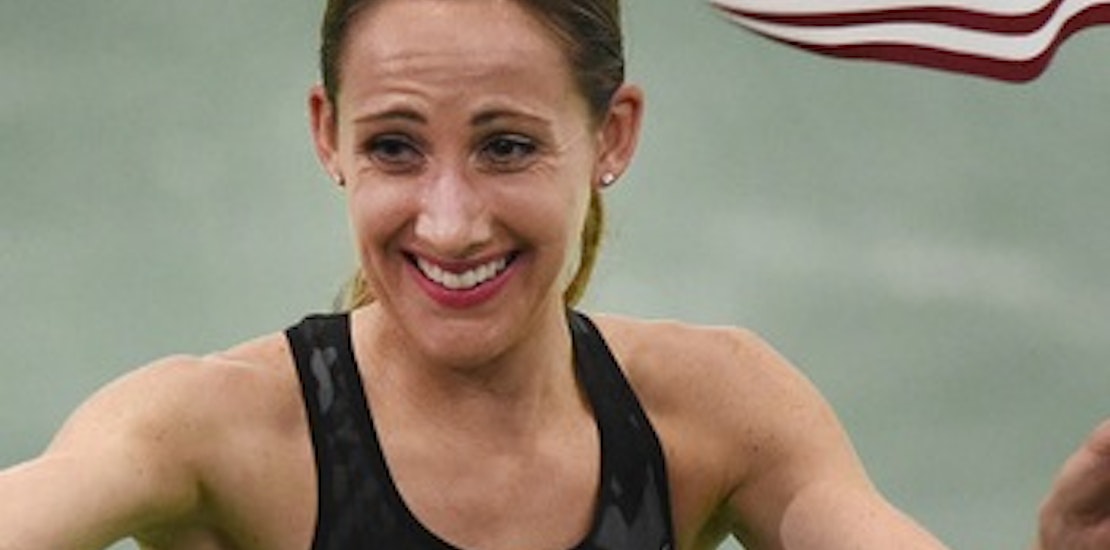 Even though they'll be working up a sweat, female U.S. Olympians won't be shying away from wearing makeup to their events this year. Lots of women are choosing to wear it all from eyeliner to bright pink lipstick, and for many of them there is an empowering message behind their choice.
USA Today reports about why our Olympians are choosing to wear makeup to all events from running track to playing soccer on the field. U.S. Soccer player Ali Krieger has described her pre-game mascara application as "war paint". And Shannon Rowbury is easy to spot on the track with her bright red lips that she says is a way to honor her late grandmother. And for others like gymnast Aly Raisman, who wears a touch of eyeliner when she competes, donning makeup at the games can be a confidence booster.
Whatever the reason, in a sea of sneakers and and ponytails, makeup can help an athlete stand out and express themselves. Rowbury says it best when she explains, "You can be a strong, athletic, courageous woman and you can wear lipstick. I like being able to be all those things or try to help inspire young women to be all those things. It doesn't have to be one or the other. It's a form of expression, especially in track and field where my uniform is provided by my sponsor (or the USOC). I basically have my uniform and my shoes and there's not a lot of expression that's allowed and there aren't many ways to show your personality. I like that lipstick is a way that won't detract from my performance and it puts me in my happy place before I start the race."
Wearing makeup to the games is a way for a lot of women to distinguish themselves, allowing them to show that women can wear makeup and still be hard-working athletes. Raisman shares her thoughts saying, "I think it's kind of cool to have that sort of badass feeling that you're doing your sport and you're really strong and powerful, but at the same time, you can feel really feminine and beautiful. I think for me, having that combination is what makes me feel really confident."
Are you watching the games this year?
What do you think of some of the women athletes wearing makeup at the Olympics?