Why Is This Down Syndrome PSA Starring Olivia Wilde So Controversial?

By
SheSpeaksTeam
Mar 28, 2016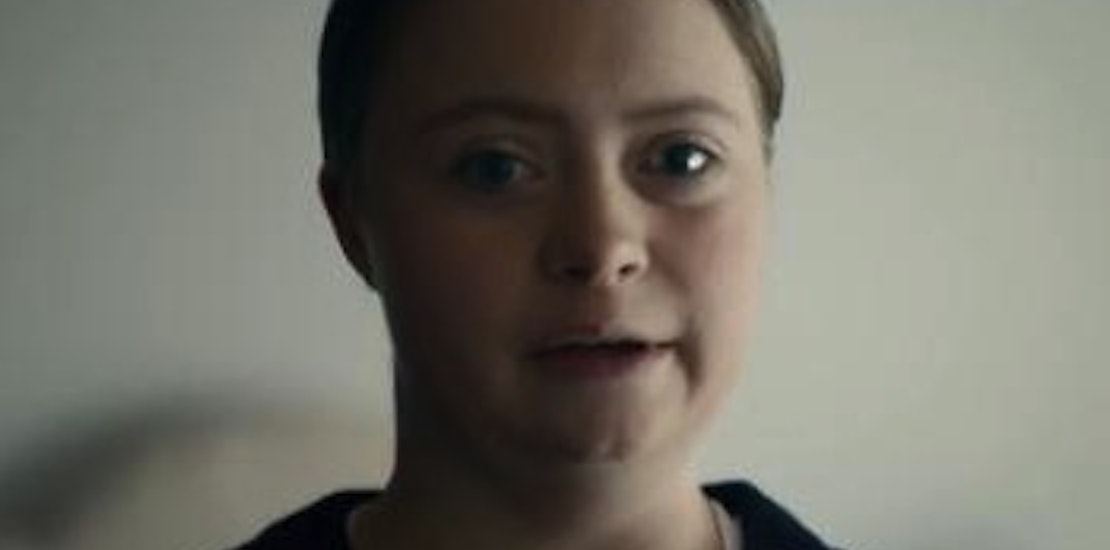 Though intentions were to raise awareness about what life is like with Down syndrome, a new PSA starring Olivia Wilde is raising eyebrows as well. Critics of the PSA say the actress gets too much screen time and very little is given to the 19 year old narrator, AnnaRose Rubright, who has Down syndrome.
The NYDailyNews reports about the backlash the PSA has received as well as those who praise the video for raising awareness about people with Down syndrome. Throughout the PSA we see Olivia Wilde doing normal everyday things like walking on the beach with parents, singing and dancing with friends, working in a restaurant, crying, laughing, etc. In the background we hear Rubright narrating about what it's like to live in her shoes as Wilde performs all of the scenarios on her list.
The problem many are voicing with the PSA is that the beautiful actress Wilde is the one being focused on throughout and it is just at the end that Rubright is shown saying, "This is how I see myself" and then asks, "How do you see me?"
Commenters on Twitter and YouTube feel the PSA should have put Rubright in the spotlight rather than the "perfect" looking celebrity. Emily Ladau, a woman with an undisclosed disability, wrote in to the Daily Beast to say she wished the creators of the PSA had taken the opportunity to put someone with Down syndrome in the public views in an effort to normalize people with disabilities. She explains, "Instead, it becomes Olivia Wilde's story—a 'perfect' ideal that leaves disability unseen and eliminates images of true inclusion, which is what the world truly needs to see." Ladau continued asking, ""Why couldn't AnnaRose portray her own life? Why couldn't she be shown dancing, laughing, sitting on the couch with a loved one, walking on the beach with family? If she says that she sees herself doing these things, why isn't she literally seen doing them?"
However, others found the PSA to be both "beautiful" and "impactful," perfectly portraying the message that people with Down syndrome have the same dreams and emotions as everyone else. Rubright, who graduated high school with a 3.68 GPA and was a National Honor Society student, says she is disappointed when people are surprised to hear she is currently attending college, going on dates, has a job and plays sports. She says that when people are surprised to hear this, "It makes me feel sad and disappointed. I'm not treated with respect and I'm not treated as if I'm important."
What do you think of this PSA?