Why One High School Senior Was Punished For Standing Up To Bullies

By
drodriguez
Jul 11, 2012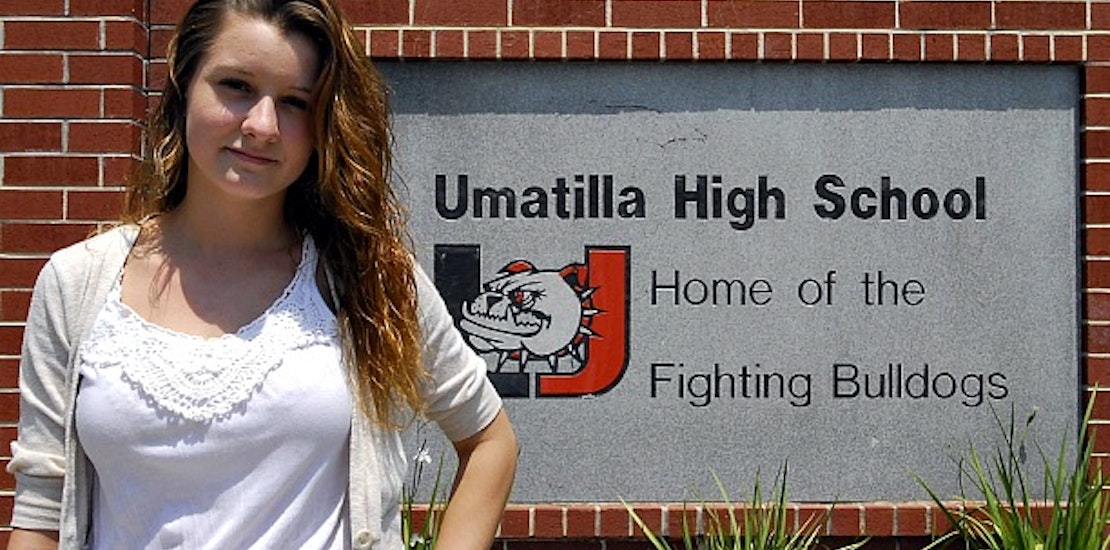 On the heels of the recent bullied bus monitor story comes yet another story involving bullies on the bus. One Florida high school student, Stormy Rich, who witnessed a group of middle school girls harassing a special needs student on a daily basis made numerous attempts to report the incidents to the bus driver as well as school officials.
But when nothing was done about the ongoing bullying Rich decided to take matters in her own hands. Rich says to the Daily Commercial, "I would sit on the bus every single day and see the bullying was still going on and nothing was being done. It was aggravating." She then demanded the girls to stop harassing the special needs student, but instead of ceasing the girls began bullying Rich too.
When Rich was convinced she would receive no support from school officials, she stuck up for both herself and the mentally-challenged girl threatening the girls that if the bullying didn't stop she would have to take matters into her own hands. Well, instead of putting an end to the bullying Rich's mother received a letter that her daughter could no longer ride the bus because since she was older (in high school) than the group of middle school girls her threat to stick up for herself was considered bullying.
Rich's mother, Brenda Rich, is angered by the way her honor student daughter was punished for standing up to bullies. She states, "My daughter was punished incorrectly. Stormy was standing up for a child with emotionally challenged disabilities that should not have been bullied. The district's policy clearly states that anybody in good faith files a report on bullying will not face any repercussions and she is."
What do you think of the story of the girl who was punished for attempting to stand up to bullies?
Have you or your children had experiences with bullies at school? What steps were taken to put an end to the bullying?