Why Boundary Breaking Moto Racer Shelina Moreda is Proud to Be the New Cover Girl

By
SheSpeaksTeam
Oct 20, 2017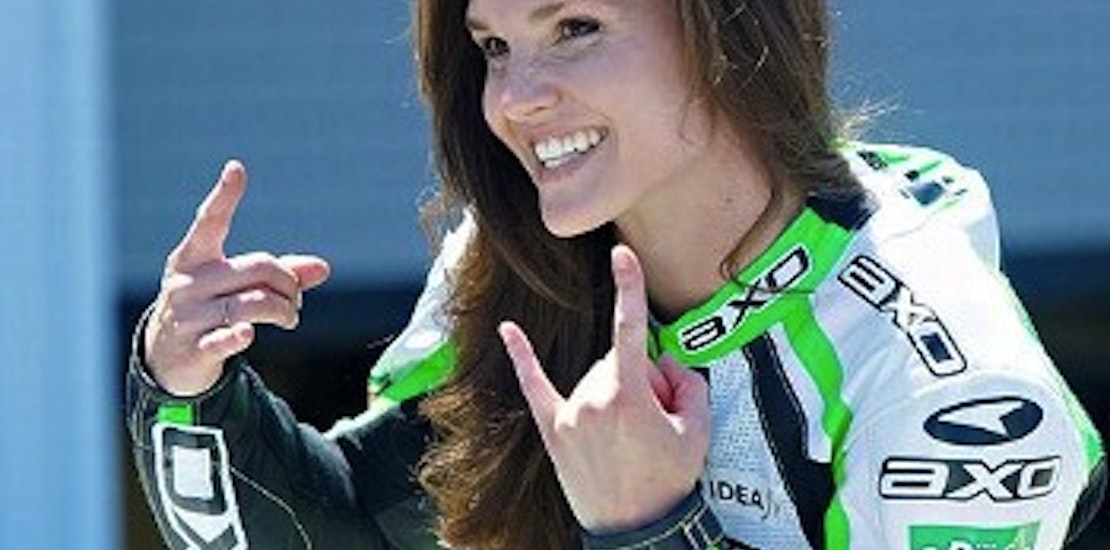 Moto racer extraordinaire, Shelina Moreda, is no stranger to breaking boundaries on the race track. The professional motorcyclist has a longlists of firsts, including being the first woman to race a motorcycle at the Indianapolis Motor Speedway and at the Zhuhai International Circuit in China. Moreda is proud to say she is now the first moto racer to be an official Cover Girl.
Today reports about the newest Cover Girl who regularly races around the track in full makeup and loves that the brand has chosen her as an ambassador. She explains on her Instagram, "As most of you who watch me race know, I go on track with my makeup on. My makeup sets me apart from the guys when I'm geared up on the grid and all you can see are my eyes peering out of my helmet. Having my makeup on makes me feel pretty. More importantly, it makes me feel strong, and confident."
Moreda is happy to convey a message that "it is powerful to feel pretty" while working with Cover Girl. The brand has a history of thinking outside the box from choosing their first Cover Boy teen makeup artist James Charles to 69-year old model Maye Musk.
Moreda expresses her enthusiasm to be the next Cover Girl while representing a sport that rarely includes women. She says, "I'm still on cloud nine that they chose me, a female who competes against men in a male-dominated sport is so outside the norm. It really shows that CoverGirl is recognizing that powerful females are a beautiful thing, and I'm ecstatic to be part of that movement." She adds, "I appreciate that they embrace my love of wearing makeup while I race and doing what I need to do to make myself feel powerful. All of the women in this campaign are so strong and driven, it feels amazing to be part of this group."
What do you think of the new Cover Girl, Shelina Moreda?
Are you happy with the brand's recent choices for Cover Girls?