Why Adding A Little Heat To Your Dish May Be Adding Years To Your Life

By
SheSpeaksTeam
Aug 07, 2015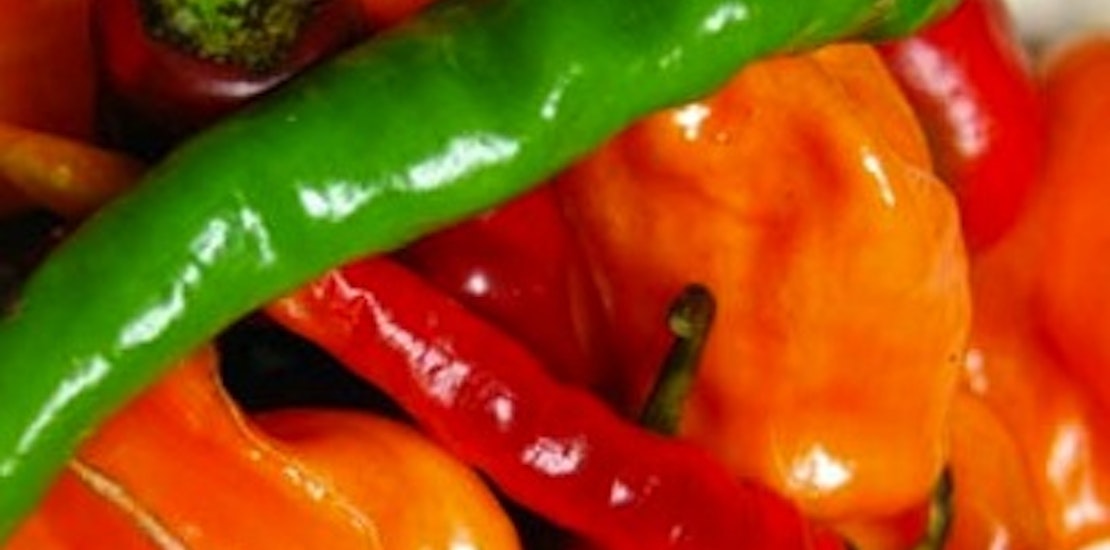 We may have new reason to spice it up when preparing foods. According to some new research, adding a little heat to recipes not only kicks our food up a notch but it can also boost health. A new study published in the BMJ suggests consuming spicy foods regularly lowers risk of death.
The Washington Post reports about the new evidence linking spicy foods to health benefits and how we can get the most out of our chili peppers. The current study is based on data from the dietary habits of almost 500,000 in China over a period of more than 7 years.
The study's findings seem especially compelling since scientists looked at such a large group and studied diets from a culture known for its spicy dishes. The study found that both men and women who ate spicy foods between 3 and 7 times a week had a 14% lower chance of death over the 7 year period. And those who ate spicy foods 1 – 2 times a week had a 10% lower risk of death than people who rarely or never ate this type of food.
Spicy food lovers were also less likely to acquire specific diseases like ischaemic heart and respiratory system diseases and cancer. And as far as what types of spices benefit health the most, it seems the fresher the better. Researchers say that those who consume fresh chili pepper in recipes rather than dried chili, sauce or oil had less of a chance of contracting these types of diseases.
Scientists believe that the molecule responsible for giving us that hot sensation in the mouth called capsaicin may play a big role in the health benefits of spicy foods. Authors of the study explain, "The beneficial roles of capsaicin have been extensively reported in relation to anti-obesity, antioxidant, anti-inflammatory, anti-cancer, and anti-hypertensive effects."
What do you think of the recent study suggesting spicy foods are linked to a lower risk of death?
Do you enjoy cooking and consuming spicy foods?