White House Makes History In Time For National Women's History Month

By
drodriguez
Mar 19, 2009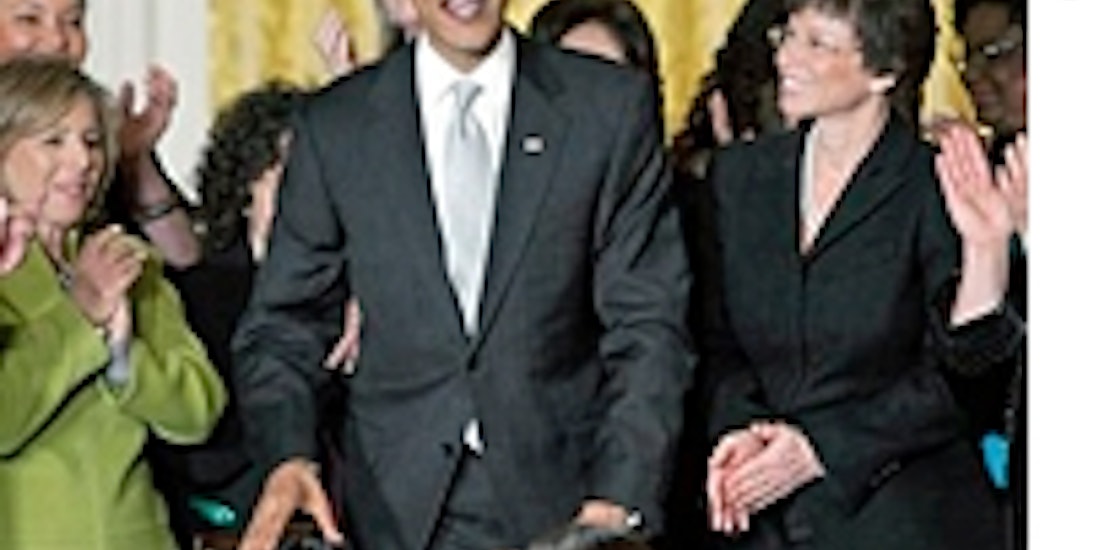 With National Women's History Month upon us it only seems fitting that President Barack Obama recently signed an Executive Order creating the potentially historic White House Council on Women and Girls. This council's mission is to respond at a federal level to the many challenges that still confront women in the workforce. Under this order all Cabinet Level agencies in the Federal Government are required to evaluate how their policies and programs impact women and families.

In particular, the new council will focus on ways to improve employment equality, promoting a healthy balance between work and family, violence prevention of women at home and abroad and a critical focus on improving health care for women.

Well into the 21st Century, many people may be surprised that women are still only making 78 cents for every dollar men make and, according to the National Coalition Against Domestic Violence, one in four women experience domestic violence in their lifetimes. Although opportunities for women have certainly advanced over the last several decades, there is clearly still much more work to be done.

"The purpose of this Council is to ensure that American women and girls are treated fairly in all matters of public policy," said President Obama in a press release from the Office of the White House Press Secretary. Although this Executive Order only affects Federal agencies, one hopes it will set a positive example for private corporations, local and state governments and education sectors follow.

President Obama argues that addressing issues that affect women is much more than getting justice for individual grievances we have all experienced at one time in our lives. Women's issues are central to a healthy economy and society. He states, "But I want to be clear that issues like equal pay, family leave, child care and others are not just women's issues, they are family issues and economic issues."

What do you think of the idea of having a White House Council For Women and Girls?

Do you think a Federal response in the form of a special council is enough to address the critical issues of discrimination and women's health?