When The Unthinkable Happens: New Parents Battle Cancer Together

By
drodriguez
Jun 30, 2011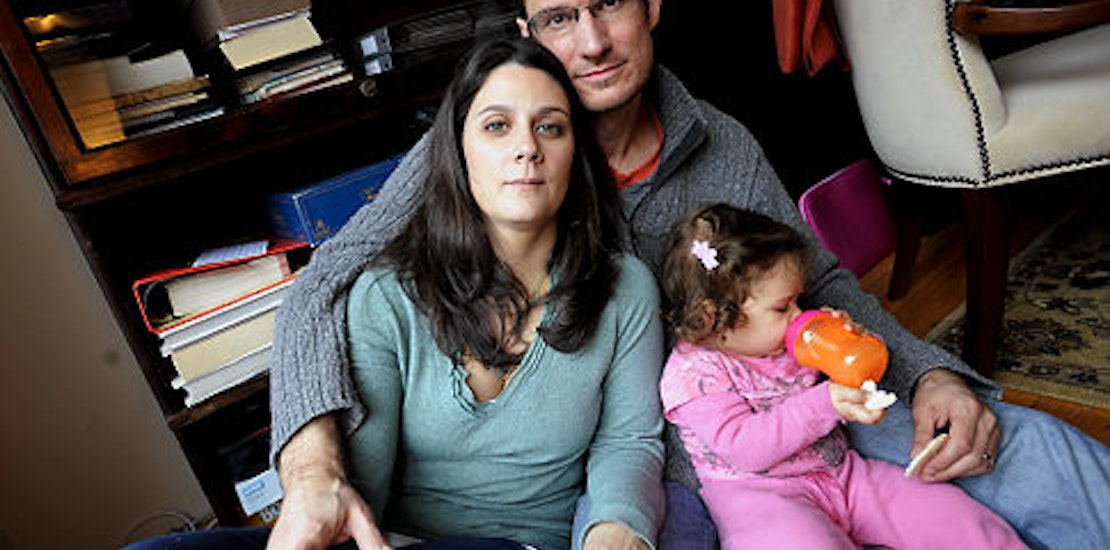 Every once in a while you hear a story of a family facing unthinkable hardships. This is definitely the case for new parents Nathan, a 38 year old artist, and Elisa Bond, a 36 year old real estate agent, who were both diagnosed with late stage cancers within the same week.
The NY Daily News recently told their story while describing how friends and family have really come through to make things a little easier for the Bonds.
Just a few months ago, Nathan Bond was diagnosed with Stage 3 colorectal cancer with a 60 percent chance of surviving 5 years or more. While the couple was still in shock from Nathan's diagnosis, Elisa received the results that cancer had spread throughout her body after finding a lump in her breast. Elisa was told her odds of survival is just 16 percent for 5 years.
The couple care for their 18 month old daughter while undergoing treatments for their cancers. Elisa explains, "I wanted to grow old with my husband and care for our daughter. Now I'm just hoping for a miracle."
Friends of the couple created a web site where people can make donations to help out with medical bills not covered by their insurance and living expenses. So far, they have raised $25,000 for the couple. To find out more about how you can help please visit Friends of Nathan and Elisa.
Share your stories of difficult challenges you or your friends and family have had to face.