When Shopping For Jeans, Size Really Doesn't Matter

By
SheSpeaksTeam
Sep 28, 2017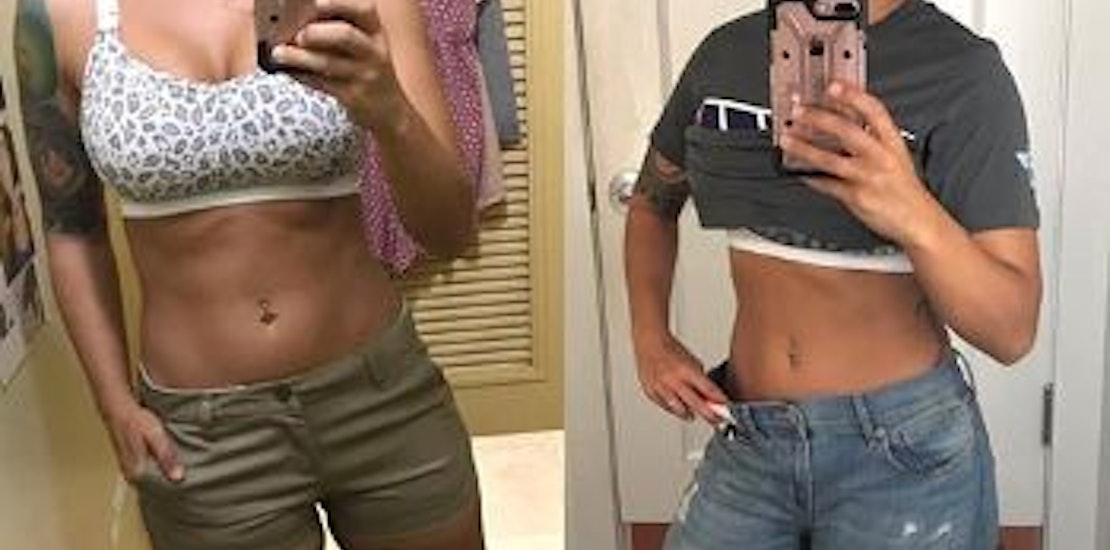 If finding the right fit for pants or jeans is a problem for you, it may be more to blame on the way clothes are sized. More and more women are realizing that size seems like more of a suggestion these days as brands use differing sizing charts. For instance, you may take in two different brands in a size 8 and a size 10 in the dressing room and find the size 10 is snug whereas the 8 is too loose.
So, what exactly is going on here? Are fashion designers just messing with our heads? Today reports about one woman's trip to the dressing room with smartphone in hand to prove that clothing sizes are just not all the same and often don't make sense. Personal trainer, Sia Cooper, brought two size 5's in the dressing room - one was a pair of jeans and the other a pair of khaki shorts. Cooper was frustrated to find that the shorts were too tight around the thighs and the jeans too loose around the waist.
She pointed out in a Facebook post that the whole ordeal just goes to show that we obsess way too much about fitting into a specific size when brands tend to all use completely different sizing charts. She writes, "I know...sizing can be super discouraging and society puts this emphasis on a specific size defining our happiness when in reality that size is all based on perception because every single brand has a different sizing chart therefore your body is not going to fit the same in one size from one brand that it will from another brand."
Cooper, who once dreamed of being a size '0' simply "because all of the models were size 0", has woken up to the reality that size is just a number and tends to change depending on what brand you're wearing. She writes, "This is your wake up call and dose of encouragement for the day. Stop worrying about the tag on your jeans and start worrying about how you feel inside. Numbers are just numbers. They don't tell you much! Don't be a number. You're more than a number, friend."
What has been your experience with finding the right size while shopping?
Do you find sizes tend to vary depending on what brand you try on?