When Pizza Is a Problem: Health Advocates Say Kids Eat Too Much of the Cheesy Stuff

By
SheSpeaksTeam
Jan 22, 2015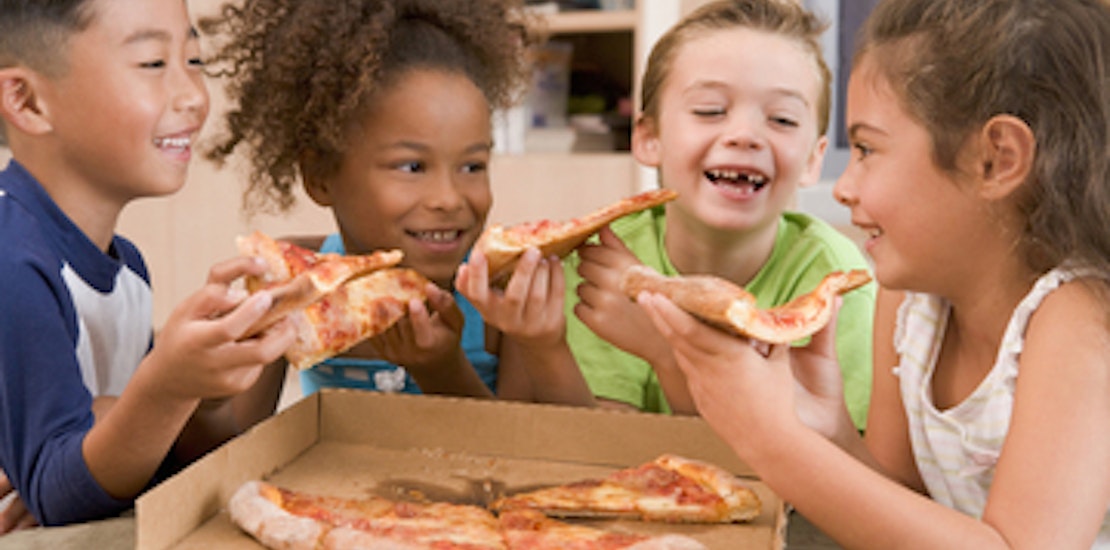 One of the easiest and fairly affordable fixes when you're in a dinner crunch is ordering a pizza. Parents in a pinch can easily elicit cheers from their kids just by calling their local pizza store. But those weekly visits from the pizza man may cost you more than you think since researchers are now saying a regular dose of pizza may be to blame for our childhood obesity epidemic.
The Washington Post reports about the pizza analysis published in the journal Pediatrics that suggests the cheesy meal can add about 400 calories to a kids' day and more than 600 extra calories for teens. Calories from pizza consumption account for more than almost any other junk food except for "grain deserts" like cake and cookies which come in first place for kids.
Health policy researchers from the University of Illinois analyzed data from the National Health and Nutrition Examination Survey (NHANES) that kept track of pizza consumption of 11,000 kids and teens. Researchers believe the main problem with the fat laden treat is that most kids are eating it on such a regular basis. Kids between the ages of 6 and 19 have a 22% chance of pizza being on the menu each day.
On those days that kids are eating pizza, they are taking in extra saturated fat and sodium on top of the extra calories. Researchers believe that on the days kids are eating pizza they are leaving out healthy items to balance out the junk food, like salads and veggies. One of the study's authors Dr. William Dietz says that when kids consume extra calories on pizza days they aren't balancing it out during the rest of the week and that's what can lead to weight gain and obesity. Dietz explains, "There are a bunch of takeaways from the study. But the biggest thing is that parents are serving their kids too much pizza."
What do you think of the study that suggests pizza is consumed too often and adds too many extra calories to our kids' diets?
How often does your family consume pizza? Do you try to balance out your pizza meals with healthier dinners during the week?