When Diaper Duty Calls...

By
drodriguez
Mar 25, 2012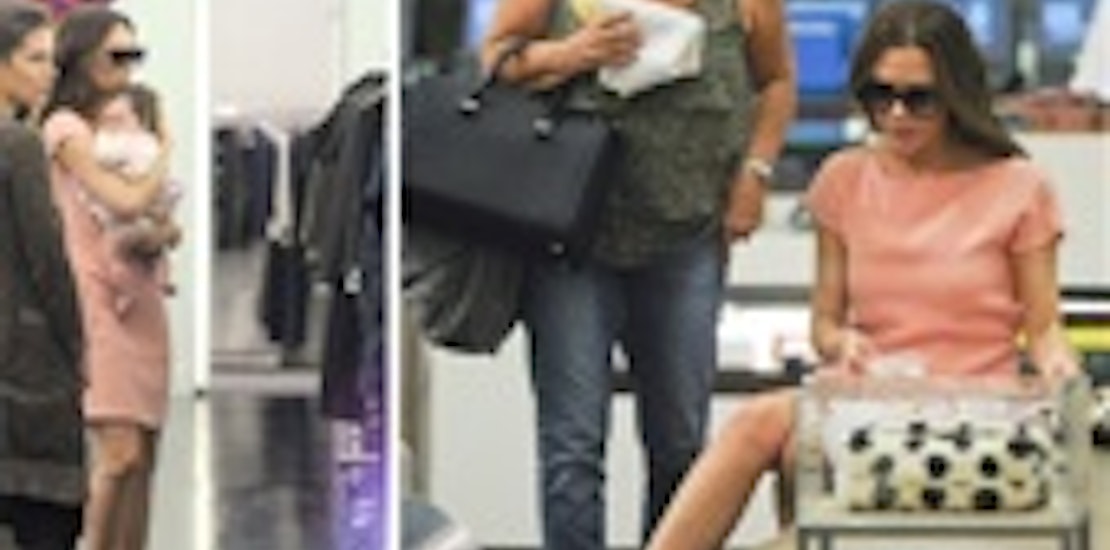 Most moms have experienced the moment when they realize their baby needs an emergency diaper change pronto and there happens to be no bathroom equipped with a changing table in site. This situation can get even more difficult if you happen to be in an upscale restaurant or boutique where those around you may not want to get down and dirty with your diaper changing duties.
Though it happens to all of us, there is still no easy solution. Do you stop what you're doing, find an outdoor bench somewhere out of the way, run home, or just plop the little one on the floor and make the change as quickly as possible pretending those around you are not staring in your direction?
And it's not just us every day moms that face this diaper changing dilemma, celebs struggle too. A few months ago Today Moms featured a photo of Victoria Beckham changing her littlest one's diaper smack dab in the middle of a Marc Jacobs store. And back when Britney Spears' children were in diapers she reportedly made changes everywhere from the floor of a Victoria's Secret store to restaurant table tops.
What do you do when your baby is in need of a diaper change and there isn't a changing table in sight?
Share your stories of some of the most difficult places you've had to hunker down and change that diaper!
*Photo credit:Ray Tamarra/Getty Images*