Wheelin' Weightloss: A Facebook Page with a Mission

By
SheSpeaksTeam
May 02, 2014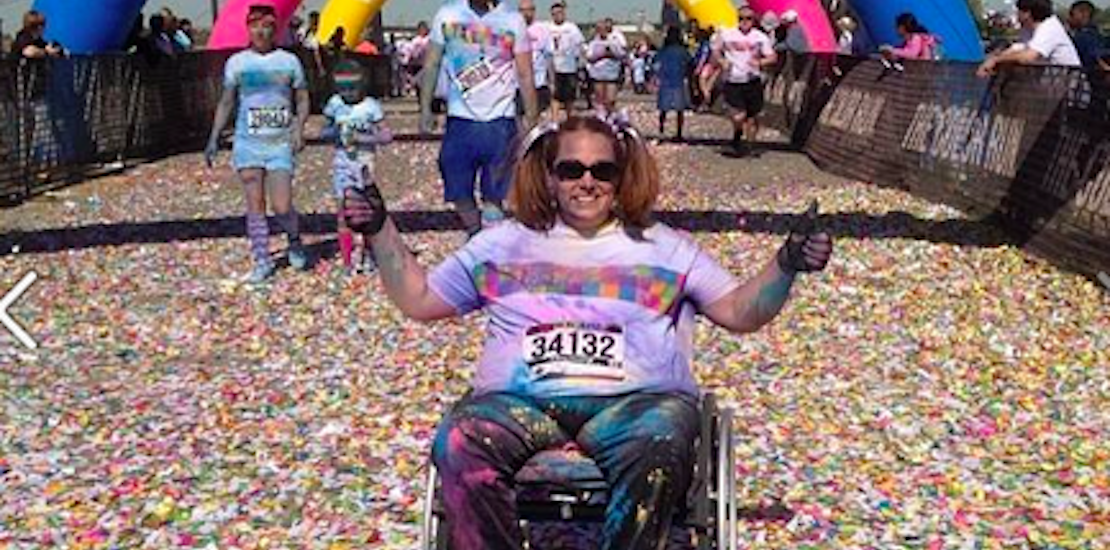 When Jamie Goodwin was 17, she was involved in a terrible car accident and became paralyzed. According to ABC
News, she "continued cheerleading from her chair and even entered the Miss Wheelchair America pageant, but after she got married and went through pregnancies, her weight snowballed."
Well, that makes sense. After all, isn't it hard enough to lose weight even when you aren't in wheelchair - imagine how hard it is when you are in one! On top of that, add three kids. It couldn't be easy for anyone.
$PullQuote$
Now 38, Jamie is determined to lose weight. After being turned down by two weight loss shows, she set up a Facebook page called
Wheelen' Weightloss
to publicly make her dream come true of shedding the extra pounds. The very first thing she did was bravely post a stomach-baring photo of herself at her heaviest (232 pounds). At first hesitant to bare herself, it took her two hours to push "click" to promote that particular image but her husband pushed her to do so. The result? Today her Facebook page over 3,900 Likes! Plus, after a year, she is down to 195 pounds, proof that announcing a dream or goal can have a good ending! It's also proof that social media is the fastest and surest way to get things done.
On her Facebook page, Jamie's "about" section says that this page will share her journey, encourage others and hold her accountable. It also says:
Along with exercise and a nutrition lifestyle change, Jamie has decided to put her health as a major priority in her life. She knows it will take some time, but is hoping to ultimately reach her goal weight and share all she has learned with anyone struggling with weight issues. She knows if she can do it, anyone can!!!
There's a photo of her finishing a 5K with this status update:
"5k #4 finished!! I'm so ready for a 10k!"
How do you feel about Jamie's success and new found fame?
Would you publicly promote your weight loss program to motivate both yourself and your community?