What Board Game Should You Bring To Game Night? Our Members Play And Tell

By
drodriguez
Jun 14, 2011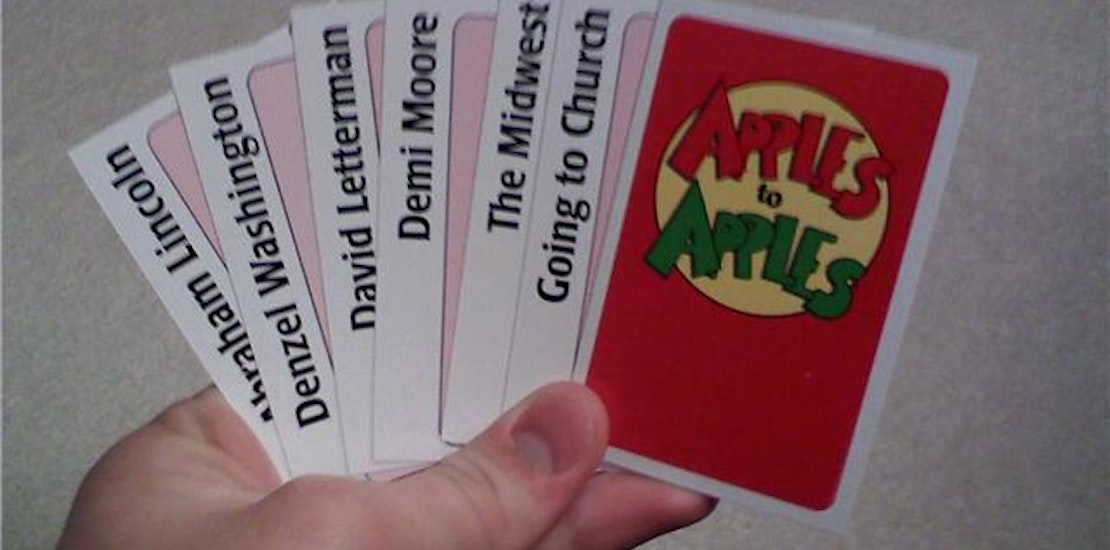 With a little luck, many of us will spend some time soaking up the sun this summer. But on the occasional rainy day or family and friend night in, a board game can make for a really fun way to connect with our loved ones. And you don't even have to turn on the TV!

Here are a few of our favorite board games:
Apples To Apples by Mattel – Members rave about the simplicity of this game which is a word-based card game dealing with nouns and adjectives. Members like that both small and large groups, young and old alike can play this game. CynthiaL1956 is a fan and writes, "My daughter's homeschool group introduced us to this game - we went out and bought it right away and have played it often. It is a great ice breaker, but also good for old friends and family!"
Catch Phrase by Hasbro – A favorite among member receiving 4.86 out of 5 stars on average. Players play on two opposing teams and try to guess the secret word another team member describes to them. Ellayem, a SheSpeaks member and regular Catch Phrase player, raves "Love! We regularly play Catch Phrase with another couple, you can have a great time with as little as four people. This is our favorite game to play with others."
Loaded Questions by All Things Equal – Another hit among members, this game will keep you laughing and may get you better acquainted with the players. Member Smh1182 says, "This game is great!! We are in our late 20's and were looking for a fun board game to play on the weekends. Very easy, not much thinking to the game. Object is to get around the board by guessing what person said which response to 1 of thousands of questions!"
Tell us your favorite board game you bring to game night!