What is the Oklahoma Standard?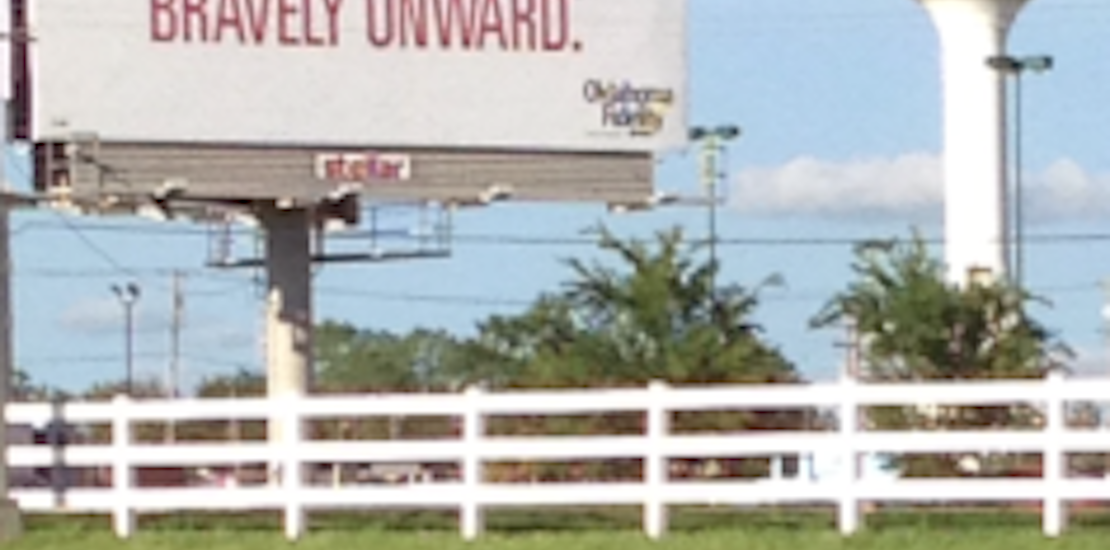 The 'Oklahoma Standard' was born from the aftermath of the April 19, 1995 Murrah bombing like a Phoenix rising from the ashes. Oklahoma was blindsided by the horrific tragedy that happened in our front yard. But we stood together, shoulder to shoulder, doing everything we could to ease the pain. We kept helping and giving until the wounds started to heal leaving scars which still remind us of the innocence and the loved ones we lost that day. We exemplified the standard again during the May 3, 1999 tornado, another tragedy that deftly left its mark on the land I hold so dear. The enormous monster stripped bare the places that held so many wonderful memories from my childhood and left us grieving again for those we lost. Once again Oklahoma stood proud helping our brothers and sisters rebuild our ravaged cities.

The Oklahoma Standard is easy to define, it is simply helping those in need regardless of the cost. However, it's impossible to evoke the emotions created by experiencing it. After all, the barrage of emotions felt by my community are the most gut wrenching in nature. Once again, we are showing our fierce dedication to the Oklahoma Standard as we cope with the devastating tornado that struck May 20, 2013. We wail for those lost, embrace those found, and hold vigil for those missing. Our lives will forever remain changed.
The tornado on Monday brought forth the Phoenix once again. This horrific monster which churned my city to bits, gave rise again to the Oklahoma Standard. It was visible in the first minutes after the tornado when a farmer could be found clearing the debris from the road with his farm tractor. It can be seen when we open our homes, businesses or storm shelters to anyone passing by needing refuge . It could be found in the hearts of the teachers that shielded their students as tornadoes shredded their schools. It could be seen when neighbor helped pull neighbor from rubble where houses once stood. We are a community of heroes. They aren't just police, firefighters, and paramedics, they are our teachers, our employers, our neighbors, our volunteers, and our friends. We call on each other during times of crisis and the call is always answered.

Oklahoma first responders put aside their personal lives to race toward those in need. They are the glue that holds the standard together. They work tirelessly and selflessly until every victim is found. They tightly hold our babies until the are placed back into their mother's arms. They soothe our grandparents during the chaos and confusion. They even comfort our pets and return them to safety. Our news media becomes an integral part of the standard, as well. They help inform the loved ones of the injured at which hospitals they can be located. They advise parents to where their students had been moved. The Oklahoma Standard can be seen all over social media as we share pictures of lost family members, loved ones and, even, pets. We share links offering resources to those in need, places to donate for those with plenty and programs organizing volunteers for those with time. We become fiercely protective of those who have been affected.
Personally, my friends and coworkers have lost their homes and their belongings; but, they are safe and all have found shelter. They are grateful. They shed tears not for what they have lost but for what they have received in the outpouring of kindness.
Our community is again crying for those we have lost. Once again we find ourselves mourning the deaths of the innocent. It's an emptiness that shreds our hearts for those they left behind. There aren't enough words to fill this void that exists. So we offer our love and our prayers to cradle them while they grieve. It's in their honor and memory that we will pull ourselves up by the bootstraps, dust ourselves off and show the world the truest meaning of the 'Oklahoma Standard.'
$PullQuote$