What Some Women Will Do To Get That Toned Upper Arm Look

By
SheSpeaksTeam
May 16, 2013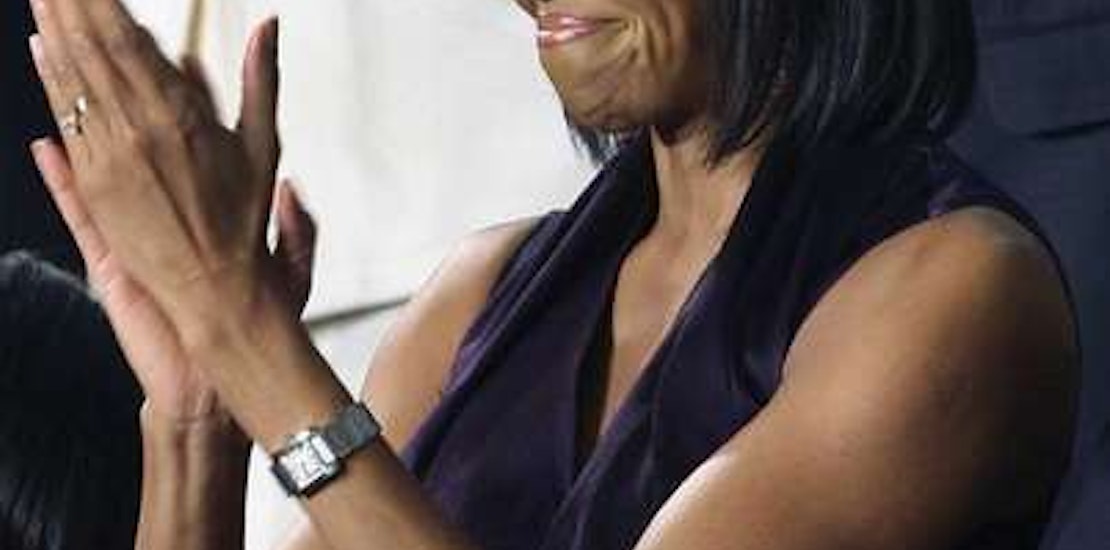 When pushups and weight lifting fail, many women are turning to something a bit more drastic to get that ever so popular toned arm look. While most of us are familiar with hearing about cosmetic procedures like breast augmentation and botox injections, the less heard about upper arm lift has made it's way on the scene and is being requested by more and more women every year.
The Los Angeles Times reports about new statistics regarding the upper arm lift procedure that gives women the look of having a very toned arm but does not require all of the extra time spent at the gym. According to new data released by the American Society of Plastic Surgeons, more than 15,000 women spent $61 million to have liposuction on their upper arms or brachioplasty (a procedure that requires plastic surgeons to make an incision from under the armpit to the elbow).
Over the last few years plastic surgeons have seen a steady increase of women who request procedures to make their upper arms to look more toned. According to the ASPS, the latest poll data has suggested that women are looking to famous celebs's arms like Demi Moore, Kelly Ripa and Jennfier Anniston. And one woman who has embodied the ideal toned upper arm look for many women is of course, First Lady Michelle Obama.
Though brachioplasty may seem like an easy shortcut to attaining toned upper arms, it is pretty serious surgery that would leave you with a visible scar. Dr. David Reath, surgeon and chair of the ASPS Public Education Committee, explains that this type of surgery may be the only option for some women who are simply genetically disposed to fatty upper arms and have already made an attempt to tone their arms through diet and exercise. Dr. Reath says, "We are genetically programmed to have different accumulations of fat in different areas, and for some women the arms can be a problem area."
What do you think of the upper arm lift procedure?
Would you ever consider cosmetic surgery to get that toned upper arm look?