What Is Your Favorite Fall Fragrance?

By
SheSpeaksTeam
Aug 20, 2013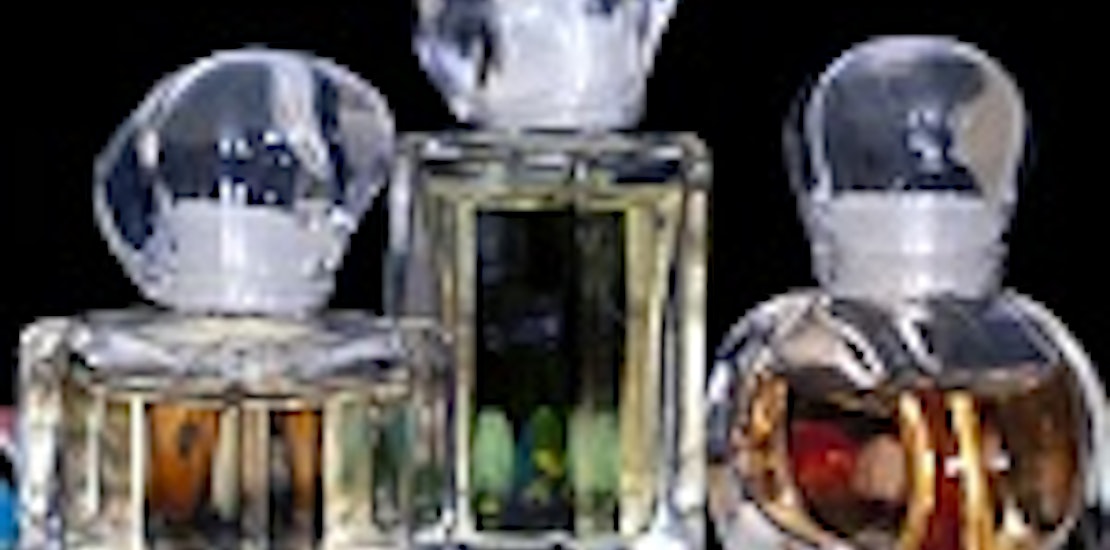 Fall is just around the corner! When the temperature starts dropping into the mid-60's, you can almost sense the change of seasons in the air! Shop windows are transitioning to Fall fashions, and it's a great time to start exploring your autumn fragrance wardrobe too.
It may seem overwhelming to think about what fragrance to buy, since there are so many different opinions of what to use as a signature scent - from traditional perfumeries, fashion house brands and celebrity-licensee scents, the choices are endless!
$PullQuote$Here are a few fragrances that SheSpeaks members are recommending - next time you're passing the perfume counter, you may want to give some of these a try!

And if you have a favorite fragrance to share, please comment below and tell us why you love it - because by the time the leaves start to turn, you might be the lucky winner of our Fall Fragrance Giveaway.*
The House of Chanel started the fragrance fashion trend in the 1920's, when the release of Chanel No. 5 rose in popularity among all women across the globe! Throughout the years, it is no surprise that the House of Chanel continues to turn out hit fragrances that become iconic classics.
Coco Mademoiselle is an elegant, luxurious scent said to capture the "irrepressible spirit" of the young Coco Chanel. This scent is a sexy, fresh oriental, with notes of bergamot, orange, jasmine, rose, patchouli, white musk and vanilla. This fragrance is a classic and favorite among celebrities like Ashley Benson and Coco Mademoiselle spokes person Keira Knightley!

Miss Dior by Christian Dior
Around the corner from the House of Chanel in Paris, another iconic fashion house, Christian Dior, has been creating classic fragrances for women.
In 1947, Christian Dior was challenged to create a scent that smells like love. He formulated Miss Dior, a fragrance that is exhilarating and sensual, and exalts extreme femininity. Nothing smells more like love than flowers, and this fragrance has a blend of damask roses and Egyptian jasmine, balanced with fruity Italian mandarins, swirled with amber, enhanced with Indonesian Patchouli, and vanilla. This is a precious and elegant signature scent worn by iconic women like Marlena Dietrich, Grace Kelly and Natalie Portman.
L'Occitane en Provence: La Collection de Grasse
If you're into natural ingredients, you should peruse the selection from L'Occitane. Their fine fragrances include something adapted for every taste, and come in convenient travel sizes, spray and roll-on formats and solid perfumes. It's easy to make sure you get a touch of Provence every day.
La Collection de Grasse is named after the world perfume capital in the South of France, and combines natural extracts that gives the purest and clearest notes. Combinations include: Jasmine & Bergamot, Magnolia & Mure, Vanille & Narcisse, and The' Vert & Bigarade. This is a collection worth exploring – the trouble is deciding which one to commit too, because you'll want all four!
Beyoncé Heat The Mrs. Carter World Tour Limited Edition
If you're wondering which celebrity scent to try – then look no further than Beyoncé Heat The Mrs. Carter World Tour Limited Edition, which recently claimed the best-selling celebrity fragrance of all time, as reported by E! This limited edition fragrance is a fruity floral fragrance that has notes of mangosteen, jasmine, Brassia Edua Loo Orchid and vanilla.
If you can't get the Limited Edition, try the original Beyoncé Heat, which is a blend of rare, sensual flowers like the Red Vanilla Orchid, Magnolia and Neroli mixed with peach, Almond Macaroon, Honeysuckle Nectar, crème de Musk, Sequoia Milkwood, Tonka Bean and Amber. This is definitely a sexy scent.

Jo Malone Peony & Blush Suede Cologne
If you like variety, the ability to come up with your own signature scent, the flexibility to change out your scent everyday or even layer scents, then Jo Malone London is a wonderful brand for you to discover. Delectable ingredients that can be worn alone or layered together inspire the collection of fragrances, toiletries and scented candles. Fans of this brand include the Duchess of Cambridge, Kate Middleton! She ordered her favorite scented candles and toiletries to be used at the Abbey for her special wedding day, layering Orange Blossom, Grapefruit and Lime, Basil & Mandarin.
Have you tried any of these fragrances?
Tell us what scent you are wearing this fall season!
Share your fragrance comments with us by August 30th to be eligible.
*Open to United States residents only. No purchase necessary. Winner must complete a form with mailing details within 48 hours of notification.