By
SheSpeaksTeam
Nov 01, 2012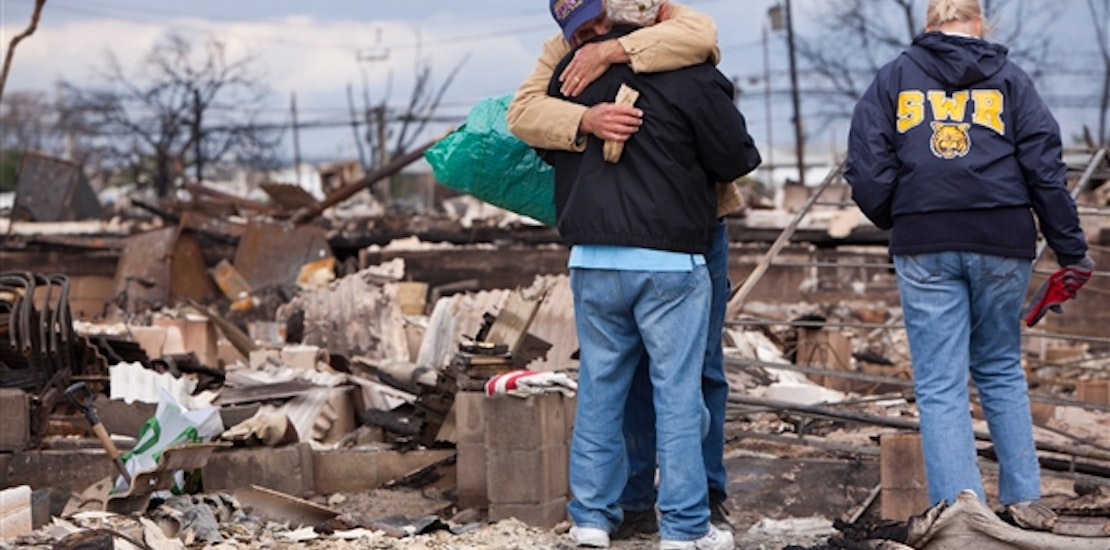 As communities up and down the Northeast Coast begin the long road of healing after the wrath of destruction left by Hurricane Sandy, others around the country who were less affected by the storm are looking for ways to help. Many locals who didn't lose power during the storm can simply offer one of the six million without power a warm place to stay, charge a cell phone, or take a hot shower. Taking food, water and warm clothing to shelters for those displaced from the storm can also go a long way. People in other parts of the country who wish to help can do something as simple as calling in a donation to an organization like the Red Cross, even a little bit can make a world of difference to those suffering right now.
Donating to the Red Cross can be done in a number of simple ways by dialing 90999 and texting the word "Redcross" you can make a $10 donation, visiting them online at www.redcross.org, or calling 800-red-cross.
ABC News recently reported that since the Red Cross has had to cancel many blood drives due to the storm, they are in need of extra blood donors to come forth. To schedule an appointment to give blood you can call 800-933-2566.
Other organizations set up in hurricance disaster zones that are in need of supplies and donations are the Salvation Army, Feeding America, World Vision, AmeriCares, Save the Children, and Samaritan's Purse.
Please share your stories and any organization or way you have found to help with recovery efforts after Hurricane Sandy.