Watermelon Cake Balls for National Watermelon Day on August 3rd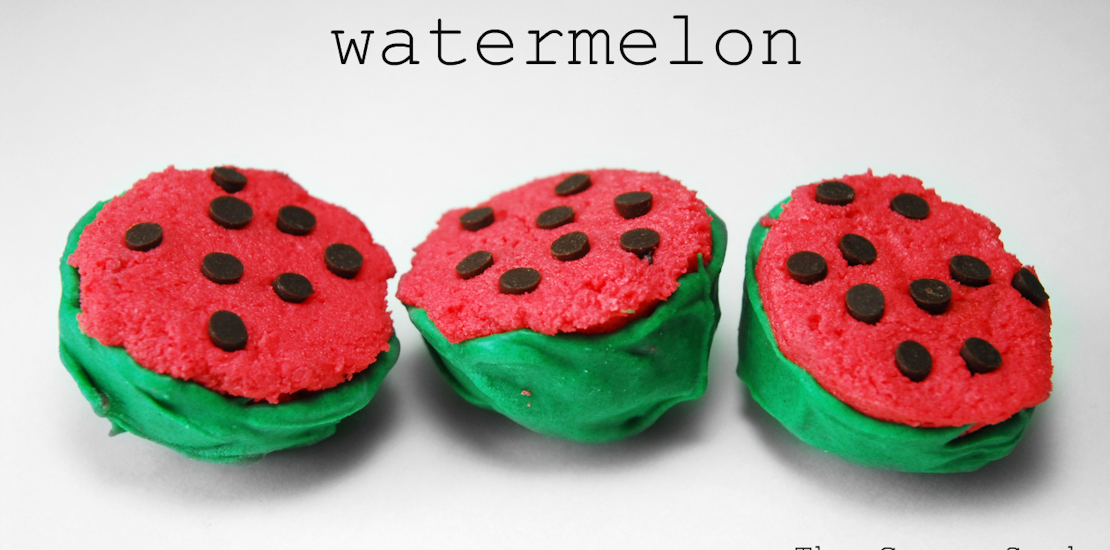 Did you know that August 3rd is National Watermelon Day? What a fun day to celebrate! Of course, there is the usual way...by eating watermelon! But wouldn't it be more fun to do it in a creative way?
Cut the watermelon into large slices and cut with a star shaped cookie cutter.
Slide the watermelon stars onto wooden skewers to serve.
Another fun way to celebrate is to make Watermelon Cake Balls.
Watermelon Cake Balls

1) Make a 9x13 inch cake: 1 white cake mix follow the directions on the box, adding 2 packages of Watermelon Kool Aid and red icing gel to the batter, and bake according to directions on the box.
2) Allow the cake to cool and then crumble cake into a large bowl.
3) Mix 1 tub of white frosting with red icing gel until it is a red shade.
4) Add the frosting to the crumbled cake and mix together (use hands if necessary)
5) Put cake mixture into the fridge to firm up.
6) Scoop out ½ balls of cake & frosting mixture. I used my stainless steel scoop.
7) Put the ½ balls into the freezer so they can harden.
8) Melt green Candy Melts for dipping. (Or melt almond bark and tint green with icing gel but this made the almond bark turn into a texture more like frosting so I had to spread it on the balls instead of dipping them)
9) Dip the domed part of the ½ ball into the green almond bark.
10) Press mini chocolate chips into the flat side of the ½ ball so they look like seeds.