Was Their Mother A Monster?

By
drodriguez
Feb 26, 2010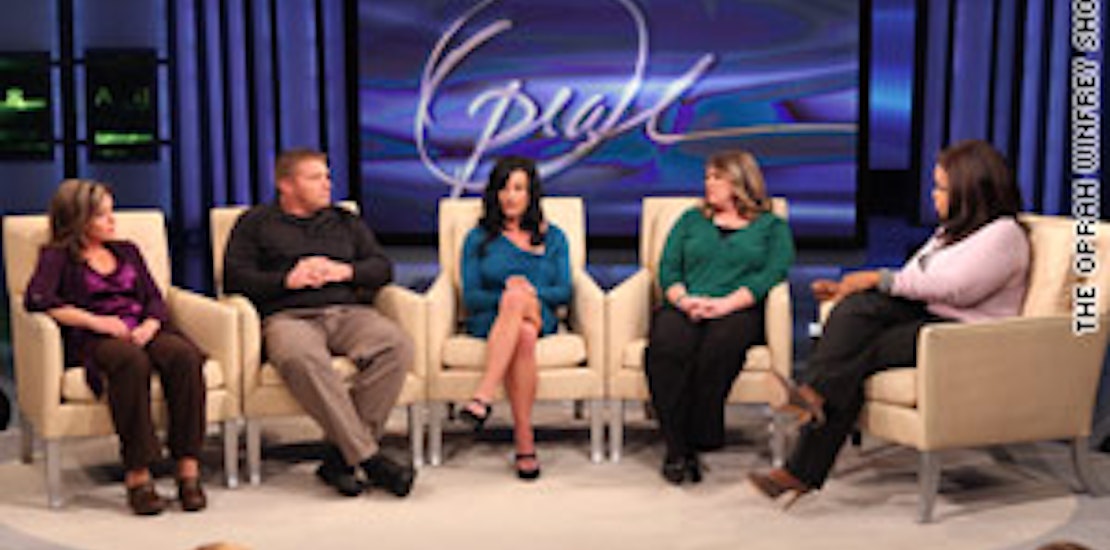 We all remember hearing stories of the highly publicized 2002 kidnapping of Elizabeth Smart and her subsequent rescue 9 months later from her abductor, Brian David Mitchell. Media reports about the abductor at the time centered around Mitchell and his idea that he is a self-proclaimed profit and was motivated by a "revelation from god" to kidnap Elizabeth Smart.

Until now, not much has come out about Wanda Barzee, Mitchell's wife of 17 years and accomplice to the kidnapping. She was often portrayed as a victim of her husband's brainwashing in the press. Barzee has since pled guilty to taking part in the kidnapping and is currently living in a state hospital. Barzee has not yet received sentencing for her crime.

For the first time since the kidnapping, Barzee's children are speaking up about the abuse they suffered at their mother's hands. Four of Barzee's six children (Rhonda, Andrea, Derrick and Lorrie) recently appeared on the Oprah Winfrey Show to discuss their experiences living with their mother. Andrea talked of her mother's treatment in the media when she said, "I think the media portrayed my mother as being a victim of Brian David Mitchell, and I think one of the reasons I wanted to come on this show is to kind of expose her for the monster she is."

According to Barzee's children, the abuse they suffered from her was more emotional and psychological though sometimes became physical with both Mitchell and Brazee beating the children together. Lorrie recalls an incident where her mother cooked her pet rabbit and tricked her into eating it saying it was chicken, all the while with a smile on her face. Andrea remembers getting the idea drilled into her head by her mother that if she were not a part of the family then the family would be fine.

The children managed to move out of the home before the Elizabeth Smart abduction, but they were not surprised to hear their mother and Mitchell were suspects in the kidnapping. Though they believe she is responsible for her actions, they all have varying ideas of how or whether she should be punished for the crime. The oldest child, Rhonda, remembers her mother in the earlier "better" years when she appeared to be more loving toward them. She is the only one in communication with Barzee and did not believe she committed the crime until she pled guilty.

Andrea on the other hand believes her mother should be locked up for good. She told Winfrey, "I don't think she should see the light of day again. As a citizen and as a mother myself, I feel like I have a responsibility to protect children, and I don't want to see anyone else fall victim to her."

What kind of sentence do you think is appropriate for, Wanda Barzee, the accomplice in the Elizabeth Smart abduction?

Do you think Wanda Barzee should be considered just as guilty as Brian David Mitchell?