Walmart's New Delivery Program Comes Right to Your Home Fridge, Even When You're Not There

By
SheSpeaksTeam
Oct 21, 2019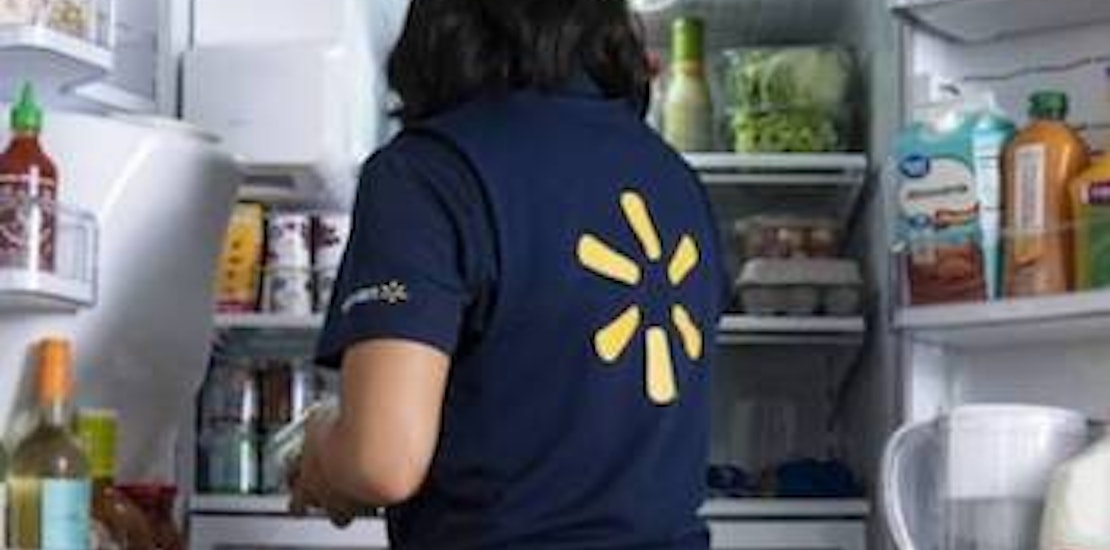 Walmart
What if you didn't have to worry about that rushed trip to the grocery store after work or even sticking around to wait for a grocery delivery window on your day off? Walmart is on a mission to make coming home to a stocked fridge a reality for customers who would rather spend their time doing something else than shopping at a crowded store.
NBC News reports about a new Walmart service called InHome grocery delivery that will send highly vetted employees to your home to stock your fridge with fresh food that you can pre-order online. In order to join the InHome grocery program, Walmart customers will have to pay a subscription fee of $19.95 per month and make a one-time purchase of a smart-door lock or garage door kit for around $50.
Once customers have their smart lock kits installed, they can enjoy a free month of groceries on Walmart. The next-day grocery service will be delivered by a specialist who has worked with the company for at least 12 months, has had background and motor vehicle history checks, and has even gone through training on how to stock a packed fridge most efficiently. On top of background checks, the delivery employees are required to wear a live-streaming camera which must be turned on in order to activate the one-time access code to open your door.
The InHome program is currently launching in places like Kansas City, Pittsburgh, and Vero Beach, Fl but there is talk of a nation wide roll out soon. Walmart senior vice president of membership and InHome, Bart Stein, explains how they plan to grow the new service quickly in order to meet the needs of customers. Stein says, "It's a service we plan to grow and scale aggressively." He adds that the 3 cities in the pilot program, "represent variety of factors across demographics, stores and more operationally that set us up the best and quickest to scale nationwide."
What do you think of Walmart's new InHome grocery delivery program?
Would you subscribe to a service like this?