Video Game Helps Kids Fighting Cancer

By
SheSpeaksTeam
Jun 03, 2013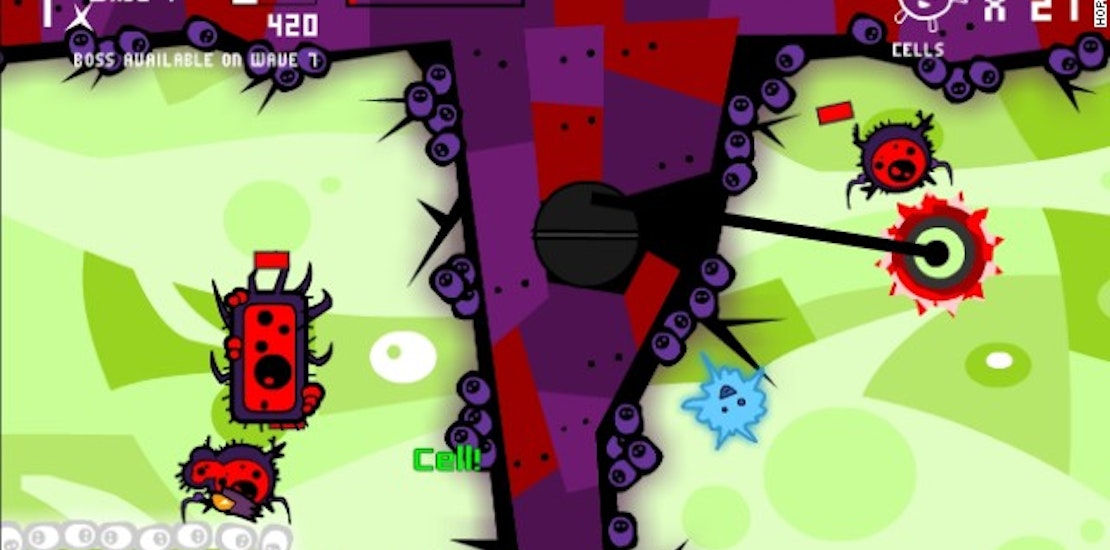 For kids fighting cancer there's a new video game that serves more of a purpose than mere entertainment. The minigames called Re-Mission 2 are educating and empowering kids while they play and new studies show the games can even get kids and young adults to stick with their treatment plans.
CNN reports about the cancer-fighting simulator and how the video game sequel to the original 2006 Re-Mission helps kids power through their difficult cancer treatments. The new games were re-designed at HopeLab with the help of childhood cancer survivors who saw the benefits from the first game.
Dr. Steve Cole, a vice president at HopeLab and professor of medicine at UCLA, explains why he and his team designed a sequel to the first cancer-fighting video game. Cole says, "Research on the original 'Re-Mission' showed that it impacted biology and behavior, primarily by energizing positive motivation circuits in the human brain and giving players a sense of power and control over cancer. That gave us a whole new recipe for engineering the games in 'Re-Mission 2' by harnessing the power of positive motivation circuits in the human brain."
And research certainly did indicate positive results from kids playing Re-Mission. For kids and young adults ages 13 – 29, a big problem they face is sticking with their treatment plan even though it often seems they are getting worse rather than better. A 2008 study found that people in this age group that played the game regularly were more likely to stick to their treatment plans.
Justin Lambert, a 20-year-old nursing major at Concordia and a cancer survivor, helped to design the second video game now being released. Lambert explains how the game helped him follow his treatment plan saying, "Other than feeling like crap all the time, you don't see the results. You don't see the impact that's brought to the body fighting the cancer. (The game) puts it into perspective -- something they can visualize and definitely get hope from that."
The newer version of Re-Mission offers kids mobile apps so they can simulate their cancer fight while in a waiting room at the doctor or anywhere else they may be. Kids and young adults can download the games for free to their iPad or play them online.
What do you think of the new video game targeted to kids fighting cancer?
Do you think these games can be helpful in educating and encouraging kids to stick with their treatment plans?