Vidalia Onion Dip
submitted by mynishantha {1 Recipe}
Prep Time:
15 Mins
Cook Time:
15 Mins
Total Prep + Cook Time:
30 Mins
Level:
Easy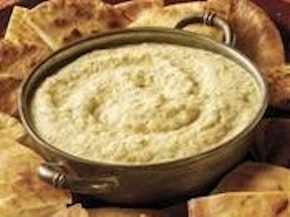 Makes: 8 Serves
Description: A wonderful dip when hot off the grill (or out of the oven). Quick, easy, and I use disposable aluminum pie/cake containers, so clean up is a breeze!
Ingredients:
2 cups Chopped Vidalia Onions
2 cups Real mayo
2 cups Shredded Swiss Cheese
To taste Hormel real bacon bits
To taste Chopped Green Onions
To taste Parmesan Cheese

Instructions: Add first five ingredients, stir well, and use a spatula to put the mix in a suitable container for the Grill (see above for what I use). Sprinkle with Parmesan Cheese to taste (I do it heavy!)

Put the container over a hot grill, uncovered for about 15-20 minutes or until turning a bit brown and bubbly on top.

Serve immediately with crackers or breads!

Note: You can also do this in the oven @ 350 until done, but why waste power when you have dogs on the grill anyway? Cheers!!
via Me
Other recipes in appetizers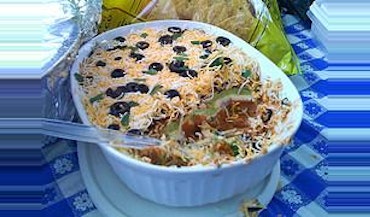 By
pabswife
Feb 14, 2012
this lowfat recipe is easy and delish!
Read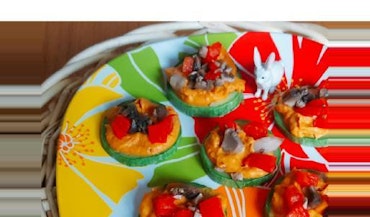 By
jintoki
Oct 12, 2017
A quick and healthy snack!
Read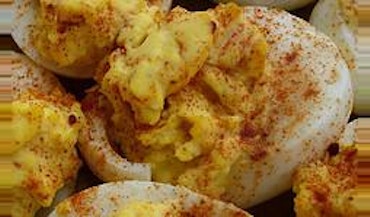 By
amanda7565
May 15, 2012
Easy deviled eggs recipe.
Read