Valentine's Day Cut Out Cookies

By
AnAmericanHousewife
Feb 02, 2012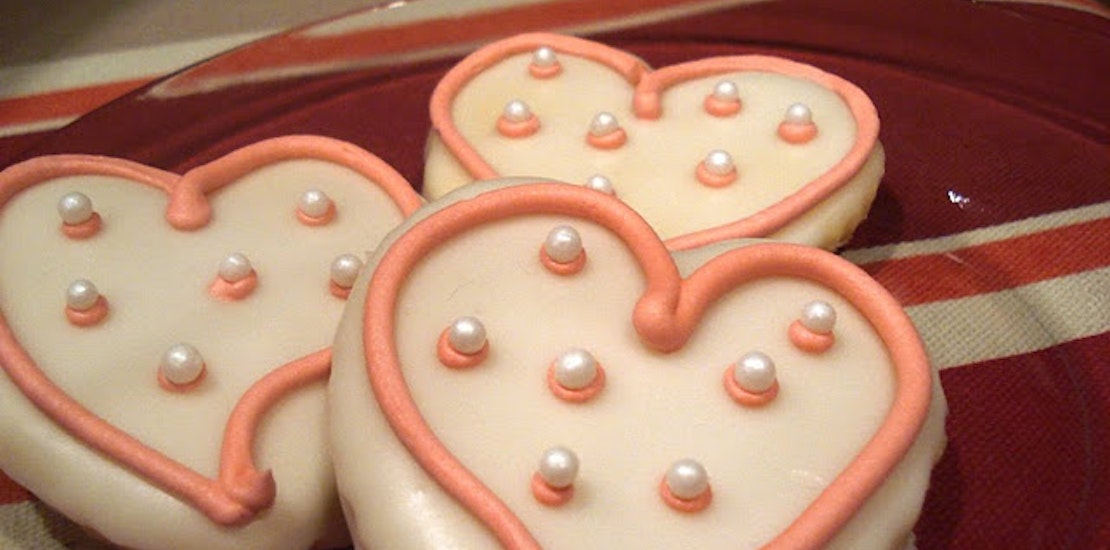 Making decorated holiday cookies started out innocent enough as a young Mom with one child. Before I knew it, it was a family tradition for every holiday of the year. Cookies are not only a delicious way to celebrate, but a great family-fun project and a terrific outlet for creativity. These basic sugar cookies are sturdy enough for little hands to help decorate, yet tender and oh-so-yummy!
Cookies
Yield approximately 30*

3/4 cup sugar
6 tablespoons butter
1/3 cup shortening
1 large egg
1 tablespoon milk
1 teaspoon vanilla
2 cups flour
1 1/2 teaspoons baking powder
Dash of salt

Cream the sugar, butter and shortening. Add the egg, milk and vanilla. Add the flour, baking powder and salt then mix just to blend. Chill dough for at least 2 hours. Roll about 1/4 inch thick on a lightly floured surface and cut into shapes. Bake on parchment lined cookie sheets for approximately 8 minutes at 370 degrees. Cool. Decorate as you wish with thick frosting, sprinkles, royal iciing, edible markers, etc.
*Total number of cookies depends on how thick you roll them
$PullQuote$A royal Icing recipe you can use if you wish is posted below. Royal Icing must be kept covered when not in use as it dries quickly. On the finished product, dries hard. This works great for travel and stacking, or in children's goodie-bags as I made for my daughter.

Frosting

4 cups confectioner's sugar
3 large egg whites
1/2 teaspoons cream of tartar
1/2 teaspoon vanilla
1 tablespoon water

Beat 6 minutes on high. Add more or less water depending on stiff it is and how stiff you want it. Use a little stiffer icing for the outlines and any wording. Add water by dropfuls to thin for covering the cookies with a base icing. I also use edible food color markers to decorate my cookies after the icing dries hard.