Unused Holiday Gift Cards Just Taking Up Space? Here's What You Can Do

By
SheSpeaksTeam
Jan 25, 2018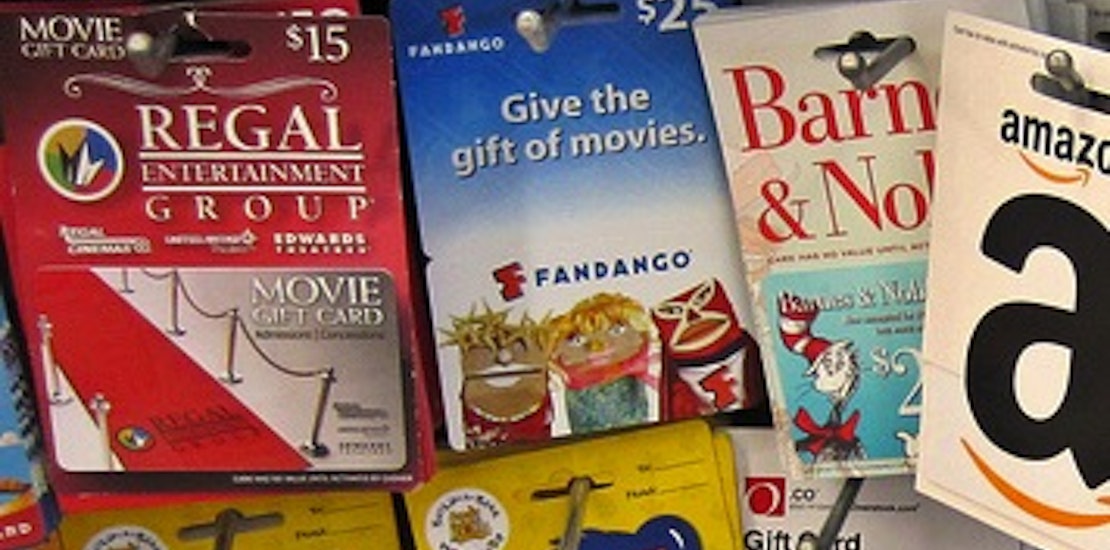 Whatever the reason, whether it be holiday gifts gone wrong or someone thought you needed that gift card to a restaurant/store you don't love, there are plenty of ways to rid yourself of the plastic and turn it into something you can really use - like cash. A recent NBCNews report gives some helpful tips on how to cash out on gift cards safely and without falling prey to some pretty popular scams that are going around.
If you sell your gift card on sites like Ebay or Craigslist, you run the risk of becoming the victim of a scam recently reported about by the National Consumers League (NCL). Vice president of NCL, John Breyault, issued the fraud alert regarding gift card scams and how they work. He explains, "Once they find a buyer, the seller provides the codes from the back of the card and the buyer pays them. If it's a crook, they will cancel the digital payment as soon as they get the codes and quickly spend the money on the card. The victim is left without any money and a useless piece of plastic."
The safer way to sell those giftcards is through trusted websites like Giftcards.com, Cardpool, CardKangaroo, CardCash, ABC Gift Cards or Raise.com. Using these sites, you don't have to worry about dealing with the buyer personally as the deal is brokered for you by employees. Unfortnately, using these services you are only likely to receive between 65 and 87% of what the card is worth - depending on the popularity of the gift card.
There are other ways to cash out on your cards. Target offers a trade-in program in their electronics department. They accept cards from 140 merchants and offer a Target gift card of the same value in exchange. A yellow in-store kiosk called Cardpool also offers an alternative. The kiosk is located in Targets and Safeways and offers both instant cash and store credit for your unwanted gift cards. And there is always the quick and easy regift option or you can donate those cards to charities.
Have you ever tried selling your unwanted gift cards?
What was your experience?