Uber-Like Apps Deliver Doctors To Your Door

By
SheSpeaksTeam
May 06, 2015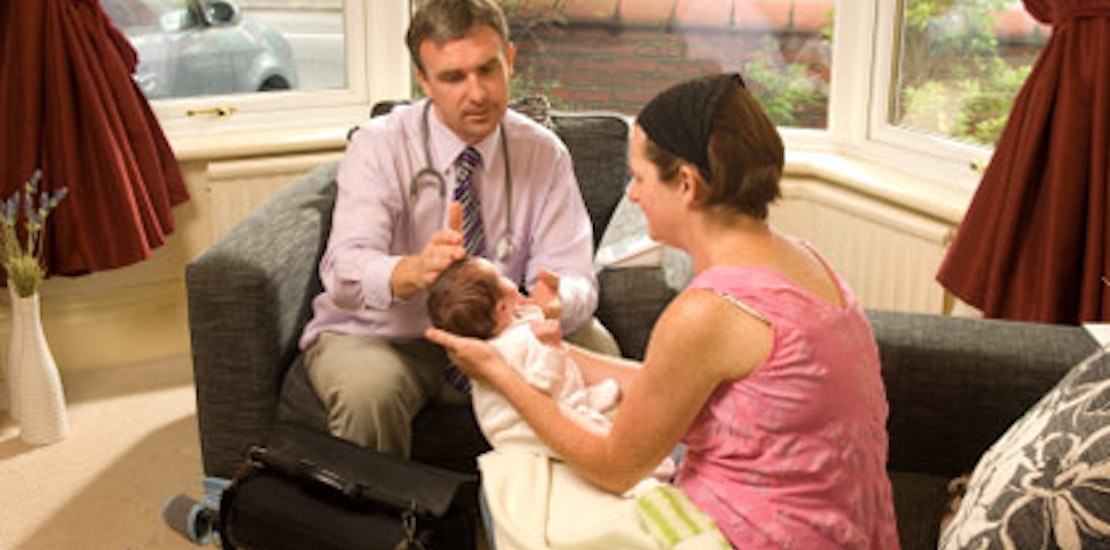 When you or your child is sick the last thing you feel like doing is getting dressed and schlepping all the way to a doctor's office. What if you could have a doctor show up to your house with the click of a button and not have to pay an arm and a leg for the exam? A new app called Heal is now helping sick people see doctors in the privacy and comfort of their own homes, just like in the old days but with a high tech twist.
The New York Times reports about the Uber-like app that connects you with doctors who make housecalls. It is currently available on the West coast in Los Angeles and San Francisco (but hoping to expand to more cities nationwide). The app's website explains that the home doctor visits will cost patients $99 with no hidden charges or fees beyond that. Another bonus is the doctor you are matched with through the app is guaranteed to arrive to your home in 20 to 60 minutes (many of us have probably waited longer to have a pizza delivered).
The doctor that arrives at your home is there to treat simple infections like strep throat, bronchitis and can even stitch up cut. If he/she writes you a prescription they can even go pick it up for you at the local pharmacy for an extra fee of $19. Dr. Janani Krishnaswami explains how seeing patients at home can benefit both patient and doctor. Dr. Krishnaswami says, "Health really starts in the home. By seeing someone where they live, I can look at what their life is like, what they're eating, how they're living, what's stressing them out. I can take however much time I need with them, which is increasingly difficult to do in our current system of medicine."
Heal is definitely not the first app of its kind. Cities like Chicago, Milwaukee and New York City currently have apps available to call doctors to their home. San Francisco's popular app called Doctors on Demand allows patients to consult with a doctor via video for a low fee of only $40. This service boasts that they are able to diagnose and treat 95% of patients while only 5% are referred to see specialists.
Doctor on Demand's founder, Adam Jackson, explains how the demand for these types of services is only growing. He says, "There's a huge access problem to primary care in the U.S. The average wait time to see a doctor is 20 days. People really want and need something faster, and now we have the technology on both sides to get it."
What do you think of the new apps that give people easier at-home access to doctors?
Would you ever consider using a service like Heal?