Tyra Banks Loses 30 lbs... and Credibility?

By
drodriguez
Oct 05, 2008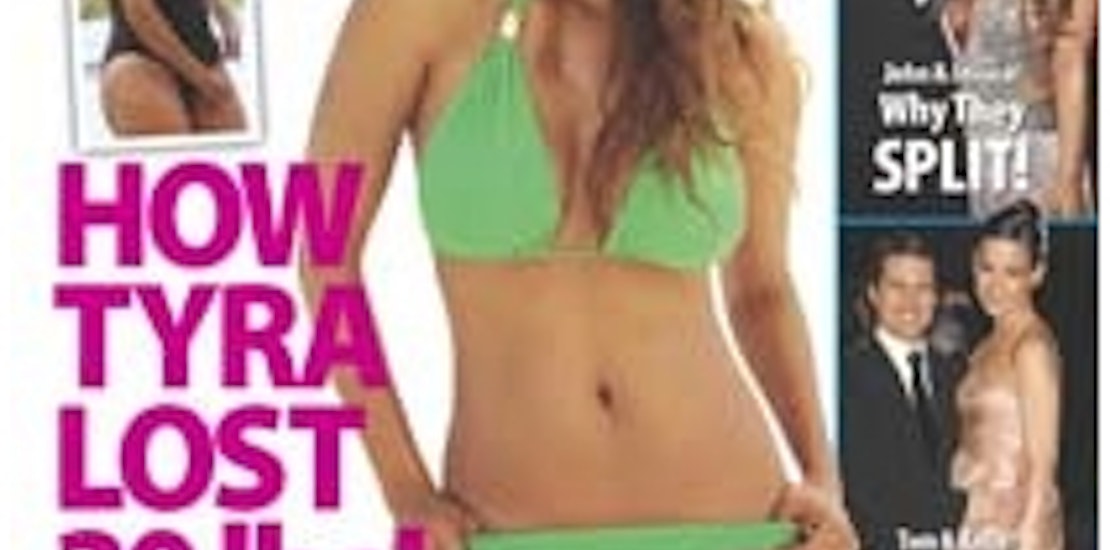 As a follow-up to SheSpeak's recent post about anorexia and other eating disorders we have news about former supermodel Tyra Banks. You may remember the press Tyra Banks received a few months ago when she was featured all over the tabloids and the internet pictured candidly at the beach in a bathing suit with captions reading that she was too fat (among other more rude comments carrying the same message).

This is nothing new. We are all accustomed to reading magazines that criticize celebrities for putting on weight. What was different about this was the way Tyra Banks responded to all the negative press about her weight.

She went on her talk show in the same bathing suit she wore in the photos and sent out the message that she feels comfortable with her body and just because she is not as thin as she was when she was modeling does not mean she is not just as beautiful. She later heroically spoke the now famous words "Kiss my fat ass!" aimed at all the people who criticize women who have put on weight.


Fast forward four months and you will see Tyra Banks on the cover of the May 12th issue of Life & Style magazine in a tiny bikini with the caption "How Tyra Lost 30 lbs!"

Why did Tyra Banks lose the weight? There has been speculation about the network pressuring her to drop pounds, though she has said it was her decision and she just wanted to fit into her old jeans. Of course Tyra Banks can do what she wants with her own body, but being a self-employed spokesperson about body image her message becomes very confusing.


So why did Tyra Banks go on to lose 30 pounds in the four months following this declaration that she was perfectly comfortable with her weight?

What kind of a message does that send out to the young women who found encouragement in her commendable message about body image just a few months ago?