Turtles (Pecan Delights)
submitted by Victoriahope {1 Recipe}
Prep Time:
30 Mins
Cook Time:
30 Mins
Total Prep + Cook Time:
1 Hr
Level:
Easy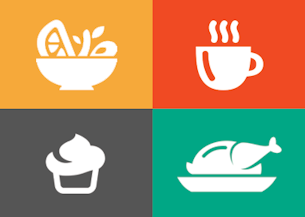 Makes: 24 turtles
Description: It is basically just like turtles that you buy in the store or pecan delights whichever you want to call them but they are homemade and delicious! Definitely a family favorite around Christmas time .
Ingredients:
14 oz bag Caramels
3 tbsp Milk
1/4 block Edible wax
2 cups Chopped pecans
1 bag Hershey's chocolate kisses or Nestle's chocolate morsels

Instructions: Melt caramel and milk together stirring frequently until melted and then add the pecans and stir, wait till the mixture starts to harden and drop by teaspoons onto wax paper that has been buttered and put in freezer until hard. Mix kisses and wax together until melted ( you can't taste the wax it is used to make the chocolate not melt so easily after it's made). Dip caramel candy in the chocolate and put back on wax paper to harden then enjoy!
Other recipes in desserts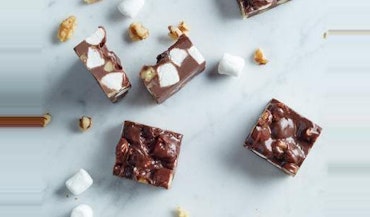 By
emma0420
Oct 10, 2017
This is always a hit at the holidays. I make the whole block goodie boxes with all the best cookies. It helps build a great community relationship.
Read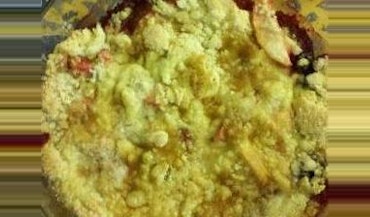 By
lauralee
Sep 06, 2011
This cobbler recipe is great with most combinations of fruit so I encourage experimentation with whatever is fresh and easily at hand. I have made it wi…
Read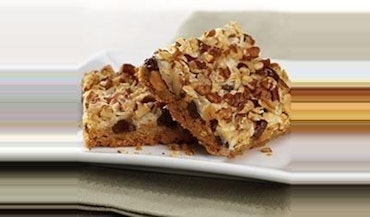 By
Z_Fitzgerald
Oct 08, 2020
Chocolate-y, nutty desert bar
Read