Turkey Quinoa Chili
submitted by CupcakesAndCrossbones {9 Recipes}
Prep Time:
10 Mins
Cook Time:
30 Mins
Total Prep + Cook Time:
40 Mins
Level:
Easy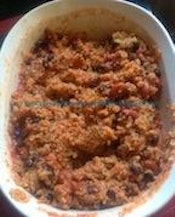 Makes: 5 5
Description: A delicious and healthy spin on chili.
Ingredients:
1 white onion chopped
5 cloves of garlic chopped
2 large cans crushed tomatoes
1 large can diced tomatoes
2 tbsp tomato paste
2 tbsp chili powder (more to taste)
3 tbsp cumin (more to taste)
1 lb ground turkey
1 cup cooked quinoa
2 cans kidney beans
1 can black beans
1 pinch red pepper seeds
to taste salt and pepper

Instructions: Saute onions until translucent in 1 Tbsp Olive Oil
Add garlic and stir for 2 minutes
Add cumin/chili powder/a few shakes of red pepper, stir for a few moments
Add turkey and brown
Add all 3 cans of tomatoes and paste
Bring it up to a slow boil and then let it simmer for a bit
Add all the beans (rinsed)
Let simmer
Add cooked quinoa
Just let it simmer for 25 minutes or so and then add more spices as necessary. If you notice that it is getting a bit dry, add some chicken stock.

Once done cooking spoon chili into a bowl.

Top it with a little bit of cheese, a dollop of plain fat free Greek yogurt and you are good to go!
via http://cupcakesandcrossbonesclothes.blogspot.com
Other recipes in main dishes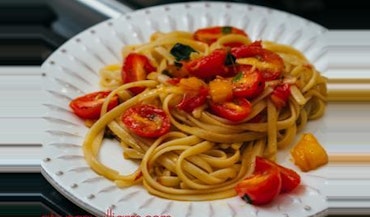 By
thatSusanW
Apr 19, 2018
Nothing could be easier, or more fresh and delicious, than this pasta, which takes advantage of the freshest of summer ingredients: ripe cherry tomatoes,…
Read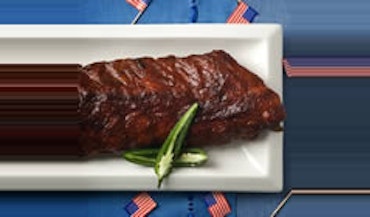 By
mallikarjuna
Sep 06, 2011
Kicked Up Cuervo Ribs
Read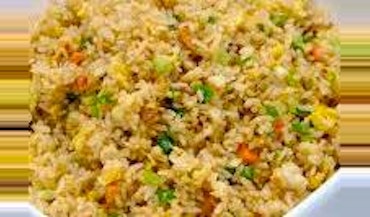 By
killingmesoftly
Jul 02, 2014
My son wouldn't eat big fried onion chunks on top so I omitted that from his bowl, but he loved the dish and asked for seconds.
Read