Transit of Venus Coming Soon, Don't Miss Out!

By
drodriguez
Jun 01, 2012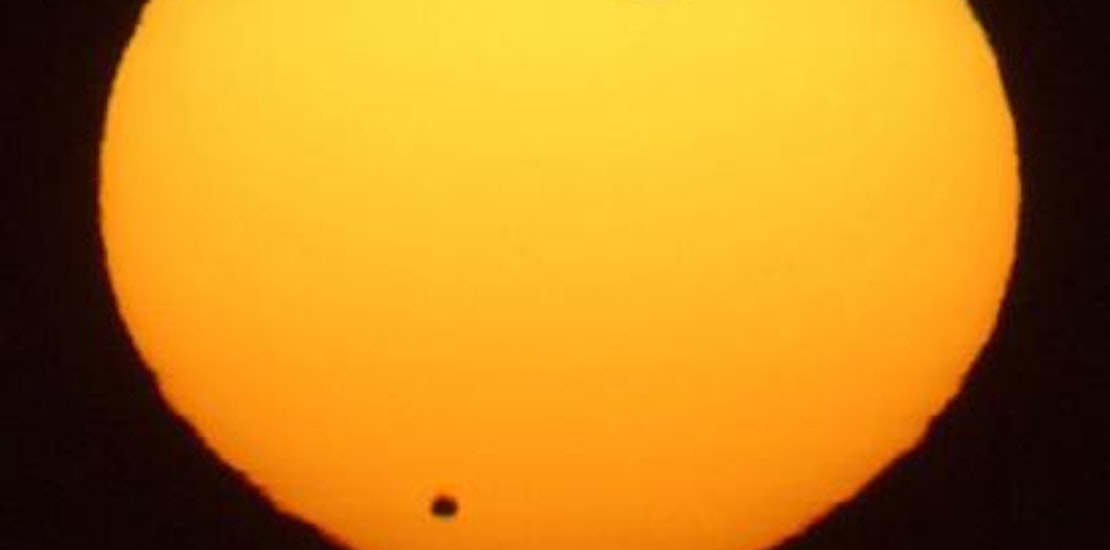 If you were one of the many non-west coasters that was bummed because you missed out on the most recent solar eclipse, then you'll be happy to hear about the latest galactic thrill coming your way. The "transit of Venus" will be occurring around these parts on June 5th and if conditions are right it should be a sight to see.
The transit of Venus is when the planet Venus passes directly between earth and the sun. When Venus aligns itself we will be able to see what looks like a small black dot moving slowly across the sun.
Most of North America will be able to see the transit occur starting in the afternoon and going through until sunset on June 5th (check out this site to see when the best time to see the transit where you live). And be sure to protect your eyes the same way you would to view a solar eclipse. The last transit of Venus occurred in 2004 and this next one will be the last occurrence in our life time (next transit will happen in 2117).
The transit of Venus website explains the history of the alignment and how we used to use this type of occurrence in the past in order to measure our solar system. There are links to a new phone app designed for the transit of Venus viewers to send their observations to a global experiment to measure the size of our solar system. The site also offers up everything from transit of Venus cocktail recipes to solar shade suggestions.
Have any of your own galactic cocktail recipes? Share them here!
Are you excited to hear news of the thrilling transit of Venus?
How do you plan to view the transit of Venus on June 5th?