Top 5 Memorial Day #SheSpeaksEats: We've got you covered

by
SheSpeaksTeam
is this the date @ED : BlogVO [categoryId=70164, blogId=145732, blogTitle=Top 5 Memorial Day #SheSpeaksEats: We've got you covered, publishingDate=May 21, 2020 12:00 AM, maxResponses=null, noOfComments=null, fileId=38123, blogClosingDate=null, blogCommentClosed=null, blogCategoryId=70164, queryId=0, blogCategoryIdIndex=0, sharedCategoriesList=null, blogStatusId=34, commentsClosedFlag=false, categoryIdForLog=0, blogModuleCategoryId=0, blogFileVo=null, latestCommentsList=null, verticalCatSeoURL=null, currentDate=12/07/2023, blogLink=null, authorName=SheSpeaksTeam, authorLognId=SheSpeaksTeam, authorAcctId=67580, vosTypeid=3, searchTestId=0, searchStatusId=0, searchAuthorType=0, authorBlogNumber=0, surveyData1=null, surveyData1Desc=null, surveyData2=null, surveyData2Desc=null, pullQuoteMemberId=null, filePath=null, fileName=null, vosType=0, subhead=null, offerSubhead=null, description=null, creationTime=null, authorFname=SheSpeaks, verticalCategoryId=null, sectionId=0, imageFileVO=FilesVO [fileId=38123, filePath=null, fileName=null, fileLength=0, fileWidth=0, createdBy=0, createByUser=null, creationTime=null, lastModifiedBy=0, lastModifiedByUser=null, lastModifiedTime=null, mimeType=null, fileRef=null, fileSize=0, extension=null, title=null, body=null, completeFilePath=/pages/img/redesign/blogs/flag blog post_05182020121625.jpeg, height=385, width=685, maxHeight=480, maxWidth=360, displayWidth=360, displayHeight=202, fileStatusId=0, searchKeyword=null, searchFlag=false, queryId=0, isExists=true], seoURL=Top-five-Memorial-Day-SheSpeaksEats-We-ve-got-you-covered, seoTitle=null, pullQuotesList=null, pullQuote=null, pullQuoteId=0, searchFlag=false, authorByLine=null, authorDesc=null, authorLink=null, authorFileVO=FilesVO [fileId=42371, filePath=null, fileName=null, fileLength=0, fileWidth=0, createdBy=0, createByUser=null, creationTime=null, lastModifiedBy=0, lastModifiedByUser=null, lastModifiedTime=null, mimeType=null, fileRef=null, fileSize=0, extension=null, title=null, body=null, completeFilePath=/pages/img/membersnaps/SheSpeaks_Logo_Symbol_Only_10182021080530.jpg, height=1777, width=1777, maxHeight=50, maxWidth=50, displayWidth=50, displayHeight=50, fileStatusId=0, searchKeyword=null, searchFlag=false, queryId=0, isExists=true], authorFileId=42371, authorType=0, storyImgFileVO=null, storyImgFileId=0, videoHtml=, authorImageFileId=0, authorImageFileVO=null, previousCategoryId=null, previousBlogStatusId=0, fromBlogDetails=0, blogCategoryName=Food, blogCategoryUrl=null, blogCategoryDesc=null, defaultImage=false, tags=null, optionIds=null, tagOptionId=null, tagId=null, tag=null, tagID=0, tagDetails=null, tagIds=null, testId=0, extBlogURL=null, extBlogStatus=0, bloggerSince=null, extBlogLimit=0, authorTestsList=[], blogURL=, blogName=, bloggerProfileId=0, sliderBlog=false, eventonHome=false, vosonHome=false, partyAndGiveawayDate=06/07/2020, imageCredit=null, pullQuoteMemId=null, offerSubHead=null, subHead=null, displayOrder=0,includeInGoogleSearch=false]
May 21, 2020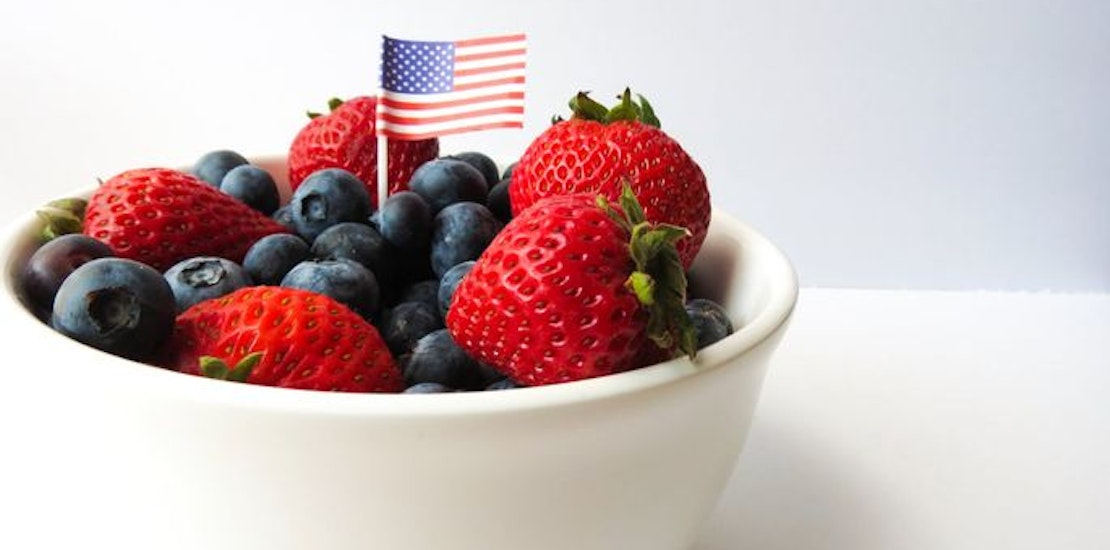 Memorial Day is here, which means it's time to fire up the grill and mix the lemonade. We are ready for the unofficial start to summer!

This year, we're making the most of our long weekend. Check out the top five summer recipes we can't wait to try. Plus, enter to win a $50 gift card to your favorite grocery store to buy the ingredients!
Eat Dessert First: S'mores Cones
We're seeing this simple cone dessert all over social media. Hershey's has a s'mores recipe
here
, or make your own recipe by filling an ice cream cone with chocolate chips, mini-marshmallows, strawberries, peanut butter, Nutella, sprinkles, or whatever else you have around the house. Wrap it in tin foil and put in in the oven, on the grill, or over your fire-pit. Everything will melt into gooey deliciousness.
Breakfast: Pancake or Cookie Cereal
This
trend
has also gone viral. And we can see why. Take pancake batter and drop it onto a pan in small pieces. After a few minutes, flip them over - carefully! Then scoop them into a bowl and top it all with maple syrup and butter. An even sweeter option is to buy premade cookie dough and put tiny pieces on a cookie sheet. Bake them (briefly) and scoop them into a bowl. Add milk. The best morning breakfasts ever!
Lunch (or snack!): Campfire Nachos
We don't always think nachos for Memorial Day, but we should.
This recipe
from SheSpeaks blogger
A Cowboy's Life
, is so flexible, you can make it for lunch, dinner or a snack. Cook it in the oven, outside on the grill, or over an open fire or fire pit. If you are using ground beef or other meat, cook that first and add in the taco seasoning. Then put a layer of tortilla chips on the bottom of the pot or pan. Add your favorite toppings! We love black beans, avocado, tomatoes, and of course, lots of cheese.
Dinner: Hot dogs, Barefoot Contessa style
Sure, we love our hot dogs on the grill, but we're also going to try Ina Garten's new
Hot Dogs in Puff Pastry
, which are like modern pigs-in-the-blanket. Just spread dijon mustard on puff pastry, wrap a hot dog in it and spread on egg wash. It's the perfect combination of decadence and fun.
Signature Cocktail (for any time of the day): Watermelon Lemonade
We never thought there would be a more refreshing drink on a hot summer's day than a cold lemonade. Until we saw these watermelon lemonade recipes, thanks to our SheSpeaks bloggers. For a family-friendly version, take a look at this
Mint Watermelon Lemonade
from
Food, Family and Chaos
that uses fresh watermelon chunks. For a grown-up version, try this
Pink Lemonade Watermelon Vodka Cocktail
from
A Worthey Read
that adds coconut syrup and watermelon pucker for extra flavor.
What foods are you looking forward to this summer? Tell us for the chance to win a $50 grocery store gift card!

SheSpeaks Memorial Day Eats Giveaway
*One lucky contestant will be chosen at random to receive a $50 gift card to winner's choice of grocery store, provided that the gift card is easy to purchase online. Giveaway is open through June 7, 2020 to U.S. residents at least 18 years of age. Entrants must be a member of SheSpeaks. If you are not a member, click here to join. Winner will be notified by email.

Update: Thanks to all who entered! Congrats to our winner, SheSpeaks member ashagner.