Top 10 Couponing Myths Debunked

By
tabithaeden
Dec 13, 2011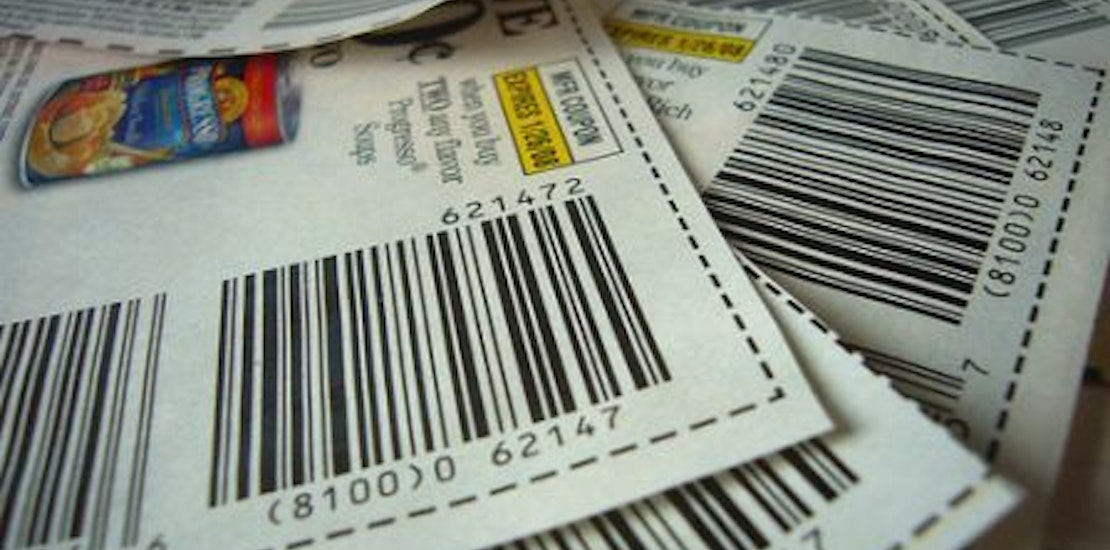 Since I started using coupons about 3 years ago, I have often found myself in the following conversation:
Other person: "I really need to start saving more money."
$PullQuote$Me: "I have been able to save a ton of money simply by using coupons!"
Other person: "I have thought about that, but *insert lame excuse here*"
Here are some myths of couponing and the reason why they just aren't true...
10. For the amount of time it takes, it's not worth the savings in the end.
FACT: You are in the right place to make saving money using coupons a very EASY process- let someone else do a bulk of the work for you! The hardest part is choosing what works best for you as far as organization is concerned, then its smooth sailing from there. You will be amazed at how easy it really is!
9. You must wear sweatpants and carry a change purse to use coupons.
FACT: OK- I wear sweatpants every now and then like the rest of us...but my point is that couponing has a whole new face to it these days and the "old granny/cat lady" stereotype has been squashed. I often see men using coupons, college students, heck even my husband (former Marine who still sports the haircut) gets a kick out of doing deals for me every once in a while (only when I am physically incapacitated i.e. just given birth, etc. I am way to controlling otherwise...) The bottom line is who wants to pass up free money?!?
8. In order to save a decent amount of money using coupons, I have to buy 500 bottles of mustard and store them under my bed... and I hate mustard.
FACT: We have all seen the show. It's ridiculous. I have a family of 4, and I have NEVER bought a case of anything. I have never done an awkward dance wearing go-go boots in a check-out line, and the shower in my guest bathroom is not filled to the ceiling with paper towel rolls. I simply save a lot of money on what we need, in amounts that comfortably fit in my pantry. I swear.
7. Couponing will make me fat.
FACT: There are coupons out there for everything, not just junk food. There are coupons for meats, cheeses, eggs, milk, produce, even organics. I hate having junk food in the house. I simply don't buy it. Well, sometimes I will buy candy bars if they are free, but only with the understanding that my husband will take them to work ;) Take tonight's dinner for example (which was not planned- I ran across this recipe in my FREE subscription to Parents magazine and wanted to try it...). I made a chicken sausage pasta dish using:
-Chicken sausage that I got for free through a product test
-Veggie pasta that was free a while back using coupons at Jewel -Shredded cheese that I bought with a free product coupon from Kraft First Taste
-1 bag of frozen broccoli that was VERY discounted after buying it during a frozen food special at Dominick's
-Olive oil that I bought at CVS when it was on sale from $7.99 to $3.99 and I had a $1 coupon
-1 lemon and fat-free chicken broth that I bought at Jewel using Walgreens register rewards and catalina coupons
As you can see, a spur of the moment healthy meal for CHEAP. My husband is convinced that makes it taste even better. I tend to agree! :)
6. In order to save big money, I will have to go to a million different stores a hundred times per week.
FACT: I have a part time job, am in the Navy Reserves and have 2 young children (who may or may not enjoy shopping). Even if I wanted to chase deals around all day, I couldn't. Choose one grocery store and one drugstore that you like and that is convenient for you to get to, and visit them once per week. For me, it is Jewel and CVS. Follow blogs and write down deals that you are interested in. When you are ready to go just grab your list and coupons and be done with it. Throughout the week I also jot down deals from other stores that I think are worth while. If the list for a particular store ends up looking stellar by the end of the week, or if I am going to be in that area and have extra time, I can easily visit those stores as well without having to go online and try to remember where I read each deal. If I don't get around to it, I have hit my 2 stores, so no big deal.
5. Using coupons rips off the store and I don't want to do that to them.
FACT: Take a good look at the fine print on any coupon. For each coupon that the store sends to the redemption address, they get paid back the coupon amount plus 8 cents. That may not sound like a lot, but think of how many coupons come into the store every day. Plus, think of how much more MOST shoppers will buy while there just because they came in to use a coupon...(not us, of course!) The manufacturer is not hurt either- there is a lot of planning involved when they decide to release a coupon. Lots of number crunching and such...their hope is that a consumer will use their coupon and love their product so much that they become lifelong customers which means $$$ for them. Everybody wins!!
4. I will have to spend a ton money on newspapers to get enough coupons and I really won't be saving anything!
FACT: Newspapers are a good source of coupons, however, they are by far not the ONLY source.
• You can find tons of printable at websites such as smartsource.com, coupons.com, redplum.com and catalinamarketing.com (and before you bring up the cost of paper and ink, staples, office max and office depot regularly have super cheap deals on this stuff...woot woot!).
• You can use ecoupons which load to your store cards (certain stores only) or which are "deposited" into your specific accounts with sites such as saving star and upromise.
• You will often stumble upon coupons at the stores itself, either in the machines with the blinking light (blinkies), off tear pads or on product packaging.
• Many companies send coupons by mail. The best example is probably baby related items. Pampers and Huggies often send nice coupons if you are enrolled in Pampers Gifts to Grow or Huggies Rewards Program. Formula companies such as Similac, Enfamil and Gerber Goodstarts also send tons of high value coupons and vouchers if you sign up for their programs. Individual stores often have mailers with coupons in them that they will send if you have a store loyalty card.
• Word-of-mouth marketing websites frequently offer full sized products, free product coupons or samples which are often accompanied by high value coupons.
• Newspaper deals are out there- in the Chicagoland area, the Tribune can be purchased at Meijer as early as Saturday afternoon for $1. There are always new codes released for discounted Tribune subscriptions with delivery. When a code for .38 Sunday delivery came out, I will admit that I ordered 6. You can get as many as 10 copies delivered to one address!
3. I am a member of a wholesale warehouse. Coupons won't save me as much as buying in bulk.
FACT: Wholesale warehouses do not accept manufacturer's coupons. A majority of the time, you can save significantly more money buying products at a regular store by purchasing them with some combination of manufacturer's coupons, store coupons, instant savings, sale prices, catalina coupons, etc.
2. You have to use coupons in a manner other than what was intended by the manufacturer in order to get real savings.
FACT: Unethical coupon usage has been in the spotlight ever since it was demonstrated in the first season of Extreme Couponing. I have never used a coupon any way other than it's intended use, and I have been able to save a HUGE amount of money by purchasing items that my family will use, and in a reasonable quantity.
1. There aren't any stores in my area that double coupons so I am out of luck.
FACT: There are currently no stores in my area that double coupons, so I cannot speak to how glorious shopping on double coupon days is...so, instead I do my shopping, save a ton of money, and tell myself that I don't need all that extra math anyway :)