Too Much Pomp in This Circumstance? Why you May Want to Curb the Cheering at Graduation

By
drodriguez
Jun 13, 2012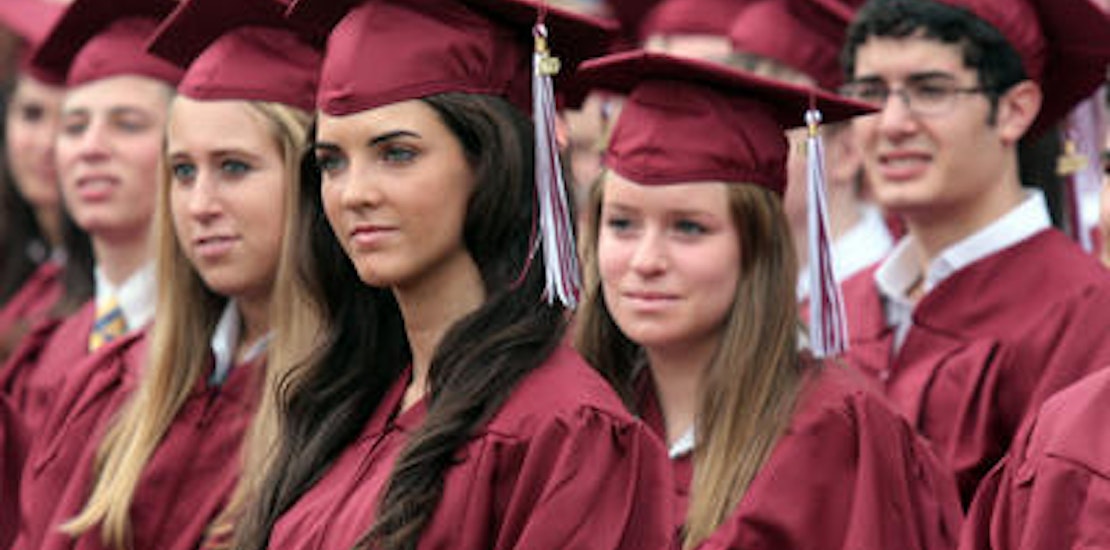 Is it possible for our kids to be too popular? Well, one Ohio school seems to think so and has taken measures to punish students for receiving loud cheers and applause during their recent high school graduation ceremony. The Associated Press reports about the controversial move by a Cincinnati high school to withhold four diplomas as well as require four of the graduating students complete community service after their family members took part in what was described by the school as "overly boisterous cheering" when their childrens' names were called.
The school's Superintendent, Lori Handler, explains that it wasn't just how loud family members cheered for their kids but also how long their cheers lasted and how it delayed the rest of the ceremony. Handler also explains a policy that was recently enacted after problems in the past that lets the graduates know up front that if there is too much of a disruption during the ceremony that the student will face having their diploma withheld until 20 hours of community service is completed. Handler says, "Our whole push for this was to make sure that every single student's name is heard and recognized. Everybody understands that upfront."
But not every parent and student was okay with the way things went down this last graduation. Mother of one of the graduates being punished, Traci Cornist, disagrees with the punishment her high school football playing son has received. Cornist says, "It took away so much from how happy I was. It makes absolutely no sense."
What do you think of the policy to punish graduating seniors if they receive too much applause and cheering during their graduation ceremony?
What type of behavior do you feel is appropriate for a graduation ceremony? Do you think these kids were treated fairly?