Tomato Tart
submitted by msfriendly {3 Recipes}
Prep Time:
20 Mins
Cook Time:
20 Mins
Total Prep + Cook Time:
40 Mins
Level:
Easy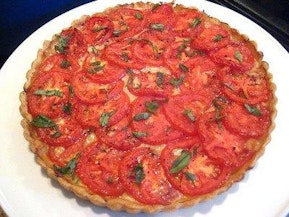 Makes: 2 rounds
Description: This is a crisp pastry tart for two. I got the original recipe from my daughter and added the fresh spinach. SO good !
Ingredients:
1 1 (15 ounce) package refrigerated pie crust
4 oz. provolone cheese, shredded
1 lb. Leeks, white portion only, sliced
6 medicum Plum tomatoes, thinly sliced
1/4 cup grated Parmesan cheese
1 1/2 tsp, garlic powder
1/8 tsp. pepper
1 cup shredded mozzarella cheese
1/2 cup fresh, chopped spinach

Instructions: 1.Place both pastry sheets on greased baking sheets. Sprinkle each with provolone cheese, leaving 1 in. around edges. Arrange leeks and tomato slices over provolone cheese. Sprinkle with Parmesan cheese, garlic powder and pepper. Top with mozzarella cheese. Fold edges over filling.
2.Bake at 425 degrees F for 18-22 minutes or until crusts are lightly browned. Cut into wedges. Serve warm.
via My daughter
Other recipes in main dishes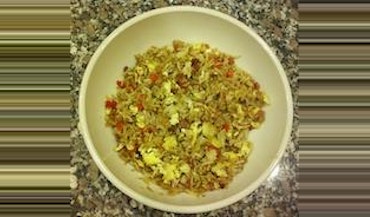 By
jessicamac
Oct 04, 2011
We always make extra rice, to have leftovers for fried rice. There are almost infinite fried rice variations, and it's a great way to use leftovers. Br…
Read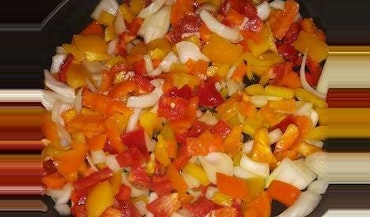 By
kasie34k
Apr 19, 2018
Crock pot fajitas - A combination of crock pot and skillet cooking for a fast week night meal for the whole family!
Read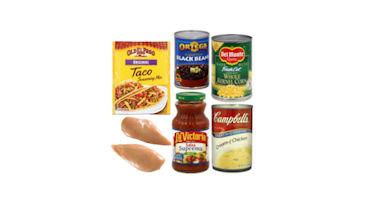 By
mrwhite
May 01, 2013
Super easy and wonderfully versatile kid-friendly dish made in the slow cooker (crock pot).
Read