Time's Cover Photo: Did They Go Too Far?

By
drodriguez
May 11, 2012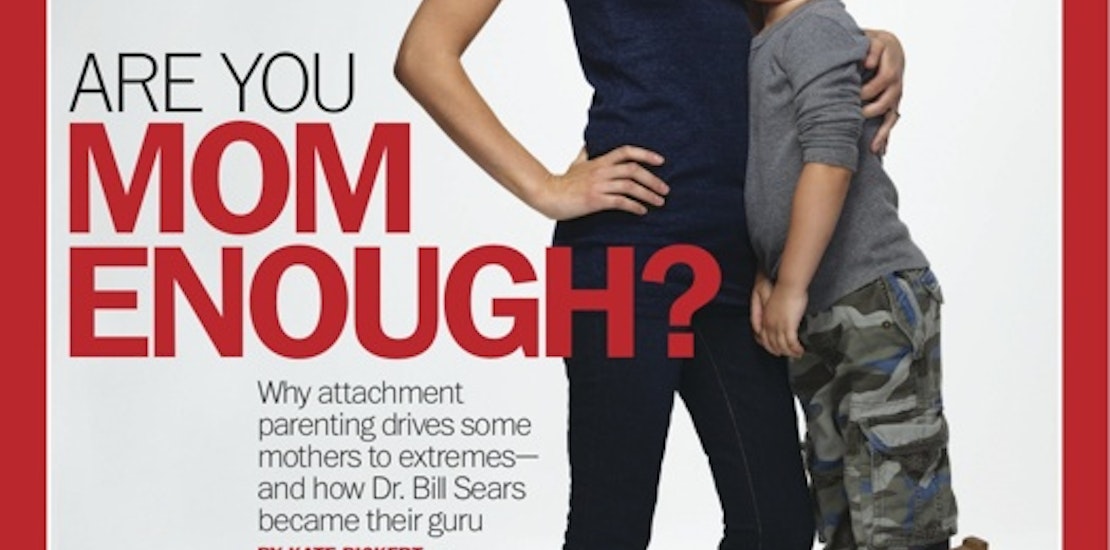 We're betting you've heard about Time magazine's latest attachment parenting cover story everyone is all agasp about. The issue, which hits shelves today, has garnered the most attention from the cover photo of a young attractive woman breastfeeding her 3-year-old son who is standing on a chair to reach her breast.
In a society where the idea of a woman publicly breastfeeding an infant can make some people uncomfortable, it's no surprise that the Time's piece is causing such a stir. The topic alone regarding attachment parenting sets many people off debating how we should rear our children. But the even hotter button issue of breastfeeding children well into their toddlerhood (and sometimes childhood) is even more controversial than the base tenets of attachment parenting.
Reactions to the breastfeeding photo, with the caption "Are You Mom Enough?", have been mixed with some feeling completely outraged and offended while others applaud the mom and feel she is sending a positive message about breastfeeding.
The mother herself, Jamie Lynne Grumet, is a 26-year-old living in Los Angeles who was breastfed until the age of 6. She admits that people often threaten to call social services or accuse her of molesting her 3-year-old son by breastfeeding him for so long. She explains why she chose to do the cover photo saying, "People have to realize this is biologically normal. The more people see it, the more it'll become normal in our culture. That's what I'm hoping. I want people to see it."
The article also discusses how Bill Sears became the attachment parenting guru, encouraging parents to take part in bonding activities like co-sleeping, breastfeeding past the age of 1 and wearing infants in a sling rather than pushing them around in a stroller.
What do you think of the Time's cover story and photo depicting a mom breastfeeding her 3-year-old son?
How do you feel about attachment parenting?