Time To Try A Spa-Worthy At-Home Pedicure

By
SheSpeaksTeam
Jan 19, 2021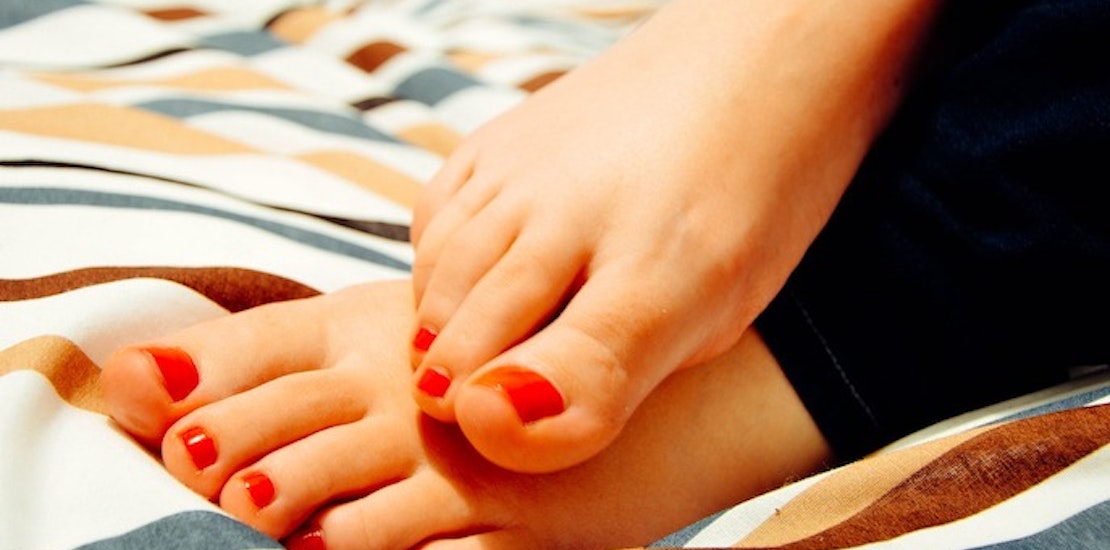 Now that we've mastered the art of DIY manicures, it is now time for some DIY pedis. Many people complain of dried and cracked heels in the winter, but rushing out to a spa for an expensive pedicure doesn't have to be the answer. Here are a few tips and products that will up your self-care game and have your feet looking salon-perfect in no time.

Have a Good Soak

Just grab a basin or better yet an inexpensive pedicure vibrating spa bath and soak those tootsies in some nice warm water for about 20 min. This will not only help you de-stress, but it will get your feet feeling soft, clean and ready to be pampered.


For extra soft results, add a little Goat Haus Dairy Dead Sea Salt to the water. SheSpeaks member Liltoosie22 loves this scrub for her sensitive skin. She says, "Great scrub! I love bath scrubs but find that most are a little too harsh on my sensitive skin. The Dead Sea Bath Scrub has just enough dead sea salt (not overpowering) plus moisturizing properties that leave my skin glowing."

Exfoliate

After you've had a good soak, it's time to exfoliate those rough patches that are often found on your heel, sides of feet and big toe. The PedEgg foot file has been a mainstay for beauty DIYers. SheSpeaks member Wendy924 uses it on her feet and says, "The Ped Egg fits comfortably in your hand and truly works to get dead dry skin off your feet. My feet look and feel better after just a few uses."


But if you want to go a little more high-tech with your exfoliation treatment, the Amope Pedi Perfect Electronic foot file will work the dead skin off your feet in no time and with little effort. SheSpeaks member Joesgirl96 was a little skeptical at first, but pleasantly surprised after her first use. She says, "My mom bought this for me for Christmas and I love it. At first I thought it might hurt but it didn't, it tickled some parts of my foot though. It only takes a couple of minutes to get rid of the dead, dry skin leaving your skin soft and smooth. My boys even use this, works great and is very easy to use."


If you've tried all of these products, but still haven't found the right one to satisfy your need for softer feet, you'll want to try out Baby Foot. The foot peel mask has been trending for a few years now and for good reason - it really works! Optimal results may take a week or more to show themselves, but a fresh layer of soft skin will soon be yours. SheSpeaks member AFBeauty says, "I am an esthetician for over 20 years. Hands down one of the best foot peel on the market. Be prepared for snake skin like shedding. Don't worry if you want to speed up the process soaking for feet in warm water helps. Your feet will be super smooth after the shedding stops."

Moisturize and Repeat

We often forget that our hands are not the only parts that could use a daily moisturizer. A good foot cream will work wonders at keeping your feet soft and healthy. Burt's Bees makes a great, natural Coconut Foot Creme that you will love to lather on. SheSpeaks member Trishlistblog says, "This stuff is pretty great. I love the way it smells and it makes my feet feel amazing. They are so soft and healthy looking. Repeat purchase 100%!"


Another foot fan favorite moisturizer is Nordic Care Foot Care Cream. SheSpeaks member Sandramburns is a huge fan of the stuff and says, "I have tried every name brand foot cream on the market, including prescription ones. This is the first one that has ever worked for me. I am elated, and plan to purchase, once my free sample is gone."


What is your foot care routine?

Share some of your favorite foot care product reviews with us here!