By
drodriguez
Oct 15, 2008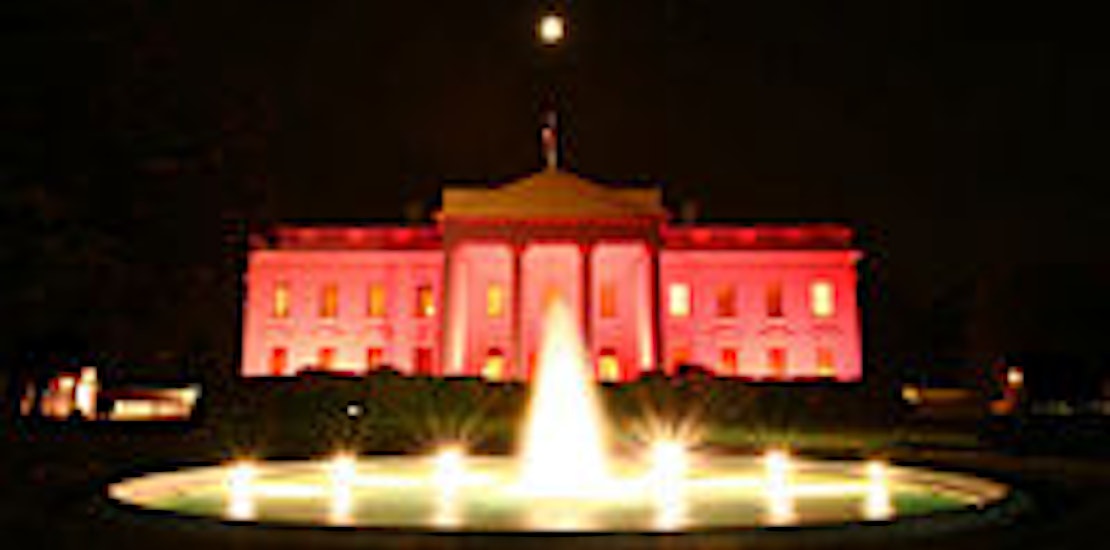 If you're seeing a lot more pink this October, it is because National Breast Cancer Awareness Month (NBCAM) is now upon us. Though October is the official month for breast cancer awareness, NBCAM.org reminds us that their website is a year round resource for patients, care-givers, survivors, and the general public. There is a wealth of information available on the site dealing with anything from symptoms of the disease to quick and easy recipes designed for breast cancer patients.
All around the world this month, there will be events taking place to raise awareness and funding for breast cancer. The White House honored breast cancer awareness earlier this month by flipping a switch and turning pink. It was part of a worldwide campaign where more that 200 landmarks agreed to light their structures in pink to represent the color of the cause. During the lighting ceremony first lady Laura Bush said, "May our lights tonight shine as beacons around the world, a signal of the United States' commitment to saving lives for breast cancer."
And it's not just our landmarks going pink this October. People are of course donning their pink ribbons in support, popular websites are lighting up in pink, and many retail products like Brita water filters and Hershey's have joined National Breast Cancer Awareness Month and are offering pink merchandise.
No matter how you raise awareness this October, the most important thing is that you spread the word about how important it is that women get their mammograms and perform self-examinations often. Early detection is always best. NBCAM.org lists these symptoms as possible signs that you could have breast cancer and need to be checked by a doctor:
Any new, hard lump or thickening in any part of the breast
Change in breast size or shape
Dimpling or puckering of the skin
Swelling, redness or warmth that does not go away
Pain in one spot that does not vary with your monthly cycle
Pulling in of the nipple
Nipple discharge that starts suddenly and appears only in one breast
An itchy, sore, or scaling area on one nipple
To find more information on the topic of breast cancer you can visit www.nbcam.org
What do you think of the different events taking place this month to raise awareness of breast cancer?
How will you help raise awareness about breast cancer this October?