These cookies help raise money

By
tara19652006
Oct 15, 2011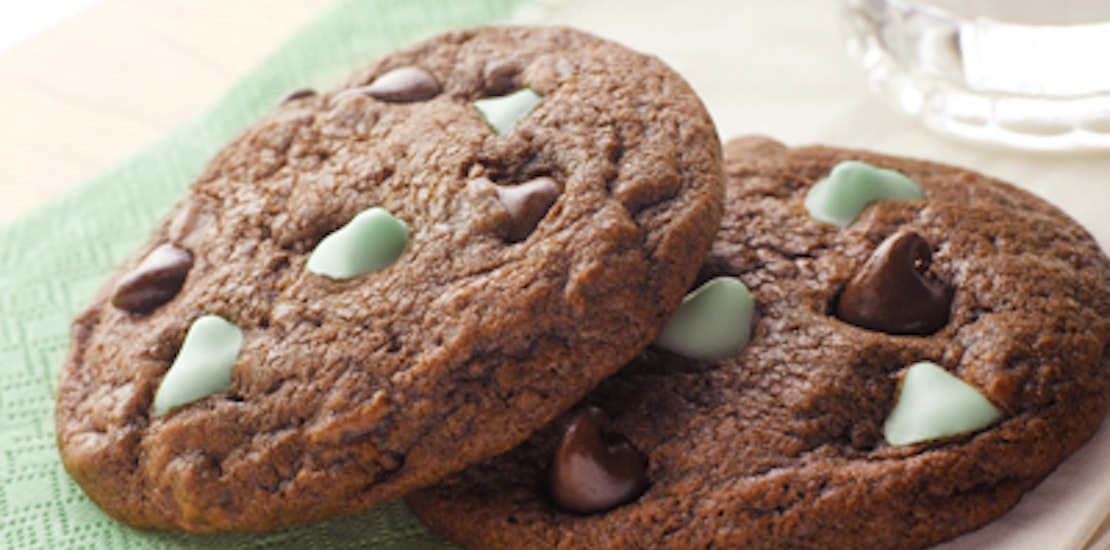 These cookies helped raise money.
I made these cookies for a church fundraiser the other night and everybody loved them. Our church had a pasta dinner, dessert auction, and a silent auction to raise money for an orphanage in Hati. When these cookies came up for auction, the winning bid was $40.00. The person who bought them shared the cookies and everyone asked for the recipe. They could not believe it came from the wrapper of NESTLÉ® TOLL HOUSE® Dark Chocolate & Mint Morsels. The cookies have a wonderful taste of dark chocolate and mint that melt in your mouth. Thanks Nestle for providing me with a great product and recipe to raise money for Hati. Guess which cookies I will bring to my next cookie exchange. I brought packages to church the next day so others could make the cookies too.

Mint Chocolate Delights
Prep:15 minsCooking:11 minsCooling:15 minsYields:48 cookies This delicious chocolate and mint cookie is sure to become a family favorite.Ingredients
2 cups all-purpose flour
2/3 cup Baking Cocoa
1 teaspoon baking soda
1/2 teaspoon salt
1 cup (2 sticks) butter or margarine, softened
2/3 cup granulated sugar
2/3 cup packed brown sugar
1 teaspoon vanilla extract
2 large eggs
1 2/3 cups (10-oz. pkg.) NESTLÉ® TOLL HOUSE® Dark Chocolate & Mint Morsels
Directions
PREHEAT oven to 325° F.
COMBINE flour, cocoa, baking soda and salt in small bowl. Beat butter, granulated sugar, brown sugar and vanilla extract in large mixer bowl until creamy. Add eggs, one at a time, beating well after each addition. Gradually beat in flour mixture. Stir in morsels. Drop by well-rounded tablespoon onto ungreased baking sheets.
BAKE for 11 to 13 minutes or until cookies are puffed and centers are set. Cool on baking sheets for 2 minutes; remove to wire racks to cool completely.